Bollywood star Mallika Sherawat: I didn't cause Antonio Banderas, Melanie Griffith split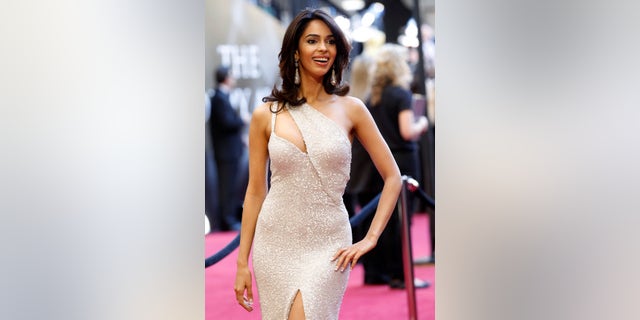 Bollywood star Mallika Sherawat wants the world to know she had nothing to with Antonio Banderas' split from Melanie Griffith.
The pair announced the end to their 18-year marriage earlier this month, and rumors began swirling that Sherawat, who was captured on video dancing with Banderas in Cannes, France, years ago, may have been the reason.
But the actress insists Banderas is simply an "acquaintance" and she had nothing to do with the demise of his marriage.
"Antonio Banderas is a wonderful man, a great dancer and an acquaintance of mine," Sherawat said a statement to E! News. "I did not go on any vacation with him, and I'm sorry he's going through a divorce."
She went on to slam a stylist named Ivan Bitton, who claimed to be a friend of Sherawat's and was quoted discussing PDA between Banderas and the Bollywood starlet. She said he worked for her briefly and she fired him.
"I don't know what he's even talking about now," she said. "I haven't been in touch with Ivan since I fired him. Whatever he's saying about me is ridiculous."
Griffith filed for divorce on June 6 in Los Angeles, citing irreconcilable differences for the split.
The actors were married in May 1996 and have a 17-year-old daughter together. The pair first worked together on the set of the 1995 romantic comedy "Two Much" and the 52-year-old actor directed his wife in the 1999 film "Crazy in Alabama."
The Associated Press contributed to this report.