Bo Derek talks aging, return to film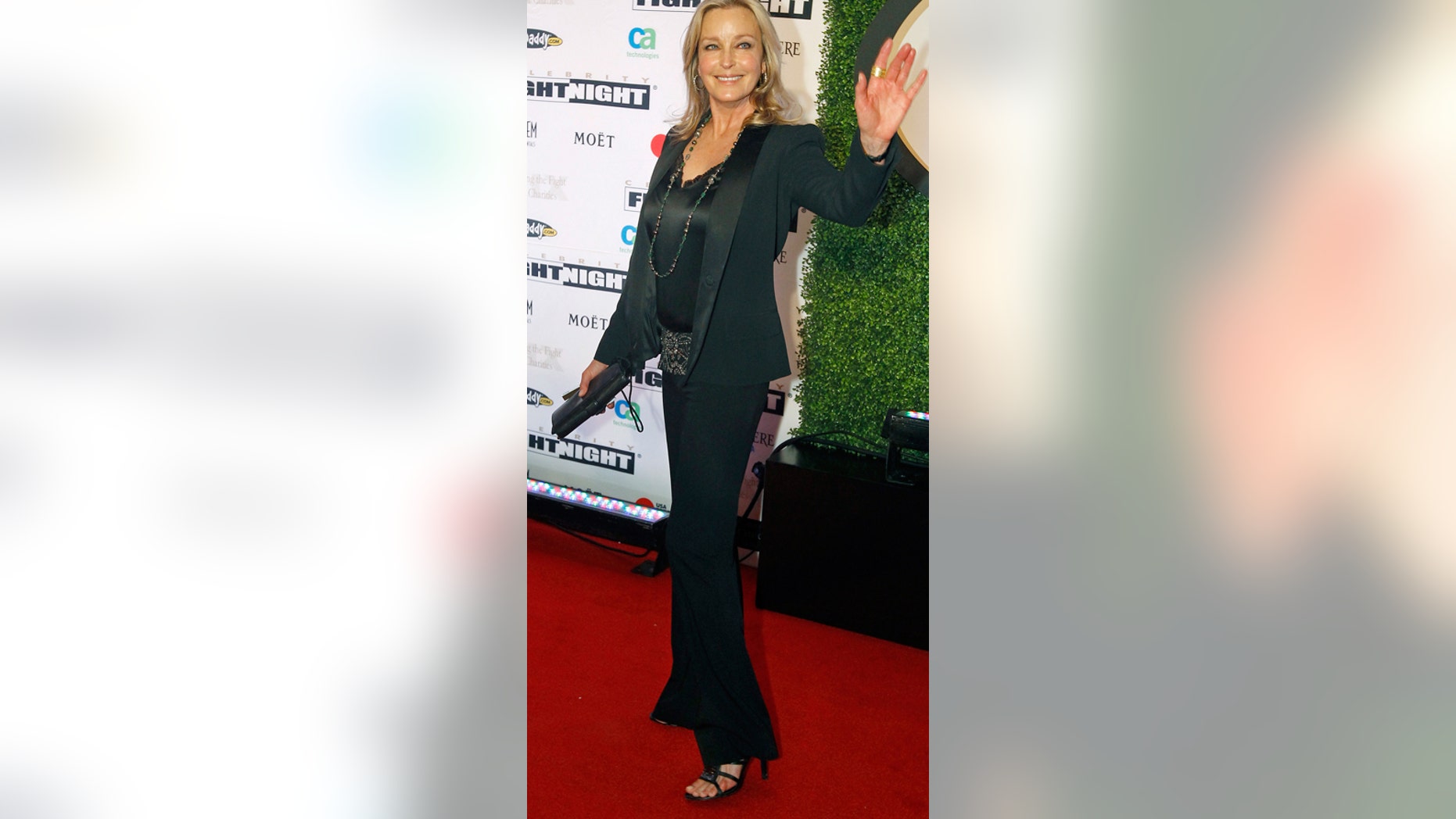 Bo Derek is set to make her return to film as the mother of Tara Reid's character in "Sharknado 3." While the "10" actress admits the role didn't require any real acting, she was glad to be back on a movie set.
"It wasn't really acting," she told CBS. "No, this was 'Okay, look over your left shoulder. There's a shark coming!' You know, there are a lot of these! But being on a set, I love the business, I love the film business. And it's always been good to me."
Derek is best known for her steamy scenes in movies like "Fantasies," Tommy Boy" and "10," and she's the first to say she objectified herself early on her career.
"I'm not complaining," she said, "because what I did as soon as I became famous is, I objectified myself. I thought, 'Well, if this is what it is, I'm going to do it.'"
Now at age 58, the actress said she doesn't stress over her appearance.
"Aging is really hard," she admitted. "And it's tough. Bette Davis was right; it's not for sissies, it really isn't. And there is a certain expectation. I get credit on one hand for not having had a facelift, and then on the other hand it's, 'Oh my God, why doesn't she do something?' So you're just torn. I just have to keep busy, have other interests and try not to think about it."
Take a break with...Jerry Lewis, Joan Collins talk aging