Blake Shelton grows up on new album 'Bringing Back the Sunshine'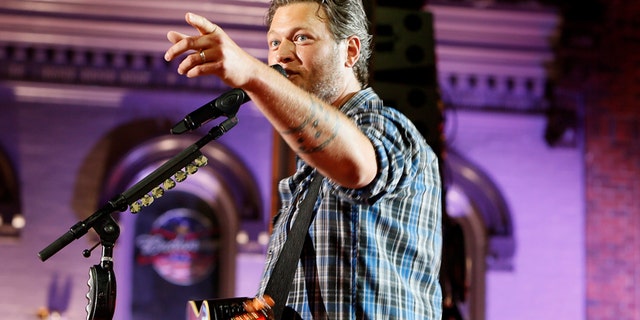 Blake Shelton's public persona — a mix of smart-aleck whimsy and thoughtful sensitivity — has made him country music's most ubiquitous male star. A full-grown man with a boyish cheekiness, his easy likability has made him a consummate award-show host, a high-profile judge on "The Voice" and a constant presence in ads across print, the web and TV.
His recent albums draw on both sides of this personality — but it doesn't always work as well on record. His new "Bringing Back The Sunshine" connects mostly when he sounds like a busy adult trying to balance love and career.
Follow @FOX411Country for more country music news
"Lonely Tonight," an impassioned love song performed as a duet with the wonderful Ashley Monroe, shows off his vocal and emotional range. Other romantic cuts, like the fiery "I Need My Girl" and the wistful "Just South Of Heaven," prove how well Shelton can deliver a well-written song.
The boyish side comes out when Shelton slips into a sweet, funky groove. The hit "Neon Light" is lighthearted fun, but on songs like "Gonna" and "A Girl," where he assumes the role of a guy half his age, he stops being believable. And credibility is just as important in country music as it is when sitting in the judge's chair.
WATCH: Break Time: Miranda Lambert wows in a bikini