Black Sabbath Guitarist Tony Iommi Diagnosed With Lymphoma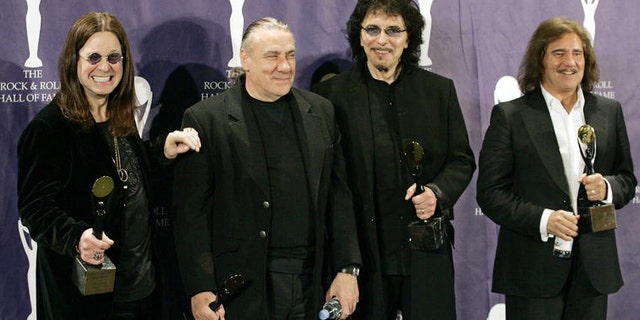 Tony Iommi, guitarist for pioneering British heavy metal band Black Sabbath, has been diagnosed with lymphoma, the band announced Monday.
In a statement to Fox411.com, a rep for Iommi, 63, said the guitarist was in the early stages of the disease and working with his doctors to establish a treatment plan.
He "remains upbeat" and is "determined to make a full and successful recovery," the statement said. "His bandmates would like everyone to send positive vibes to the guitarist at this time."
The news comes just weeks after the original members of Black Sabbath -- Iommi, singer Ozzy Osbourne, bassist Geezer Butler and drummer Bill Ward -- announced they were reuniting for a new album and tour. The original lineup last recorded an album in 1978.
The band has been writing and recording the album in Los Angeles with producer Rick Rubin, but will go to the UK to continue working with Iommi, the statement said. The album is still scheduled for release in the fall, but the status of the reunion tour was not immediately known.