Billy Corgan lands reality series about his indie pro-wrestling league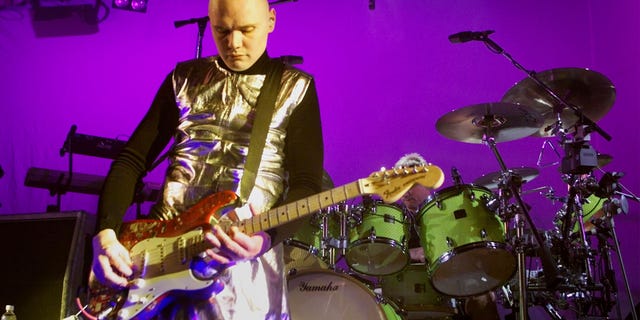 NEWYou can now listen to Fox News articles!
What's the strangest thing Billy Corgan's ever done?
Date Jessica Simpson?
Help Courtney Love write an album and expect s**t not to hit the fan?
Well, The Smashing Pumpkins rocker has outdone himself now, inking a deal with AMC (home of 'The Walking Dead') for a new reality series about his independent pro-wrestling organization, 'Resistance Pro.'
Yes, Billy Corgan has his own wresting league. (What, you didn't know?)
A blurb on the show from Variety says: "Smashing Pumpkins lead singer Billy Corgan pulls back the curtains on the pro-wrestling world as he takes over creative direction for the independent wrestling company Resistance Pro. Produced by Left/Right, LLC; Executive Producers: Banks Tarver, Ken Druckerman, Billy Corgan and Ghen Maynard."
Corgan isn't the musician to run a wrestling promotion — The Insane Clown Posse (if we can actually consider them musicians) have been running the hardcore Juggalo Championship Wrestling since the late '90s.
Anyway, is pro wrestling isn't your thing, The Smashing Pumpkins have TWO new albums dropping next year. The band recently signed a new deal with Sony BMG and are working with Howard Willing, who was an assistant on 1998′s 'Adore' and has since produced for Hole's Melissa Auf der Maur, so that's something to look forward to.