Bill Maher controversy: Sen. Al Franken cancels 'Real Time' appearance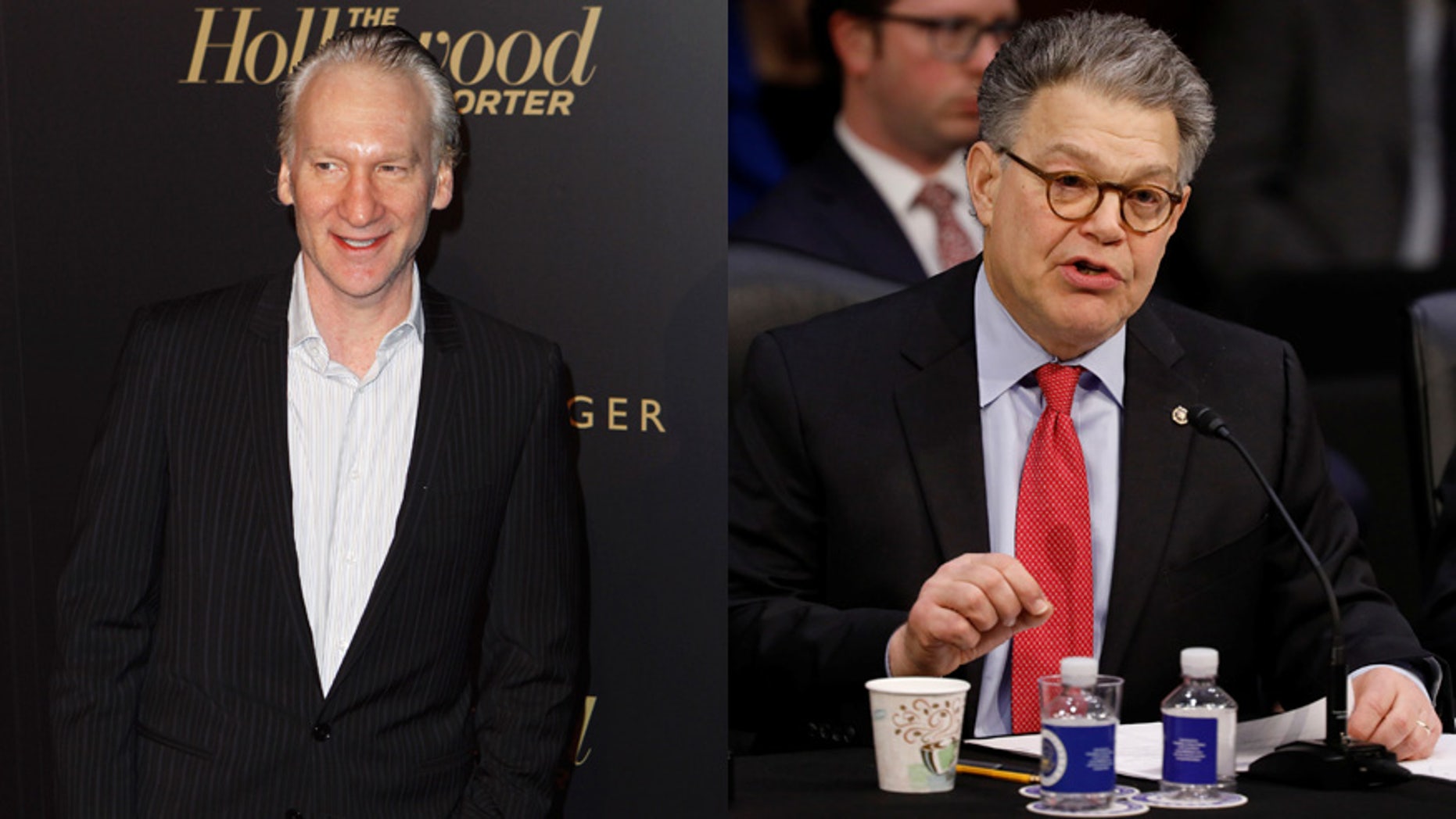 Sen. Al Franken has canceled his upcoming appearance on "Real Time with Bill Maher."
HBO announced on Tuesday Friday's guests would now inlcude Ice Cube, journalist David Gregory and former Florida Rep. David Jolly.
Franken (D-Minn.) was set to appear on the series but changed his mind after Maher used the N-word on his show last week, sparking uproar.
A spokesperson for the 66-year-old former "Saturday Night Live" writer told TMZ the senator feels Maher's words were "inappropriate and offensive."
KATHY GRIFFIN GETS SUPPORT FROM AL FRANKEN
Maher was having a back-and-forth on June 2 with Sen. Ben Sasse (R-Neb.) during his episode when the senator invited the liberal talk-show host to visit his state.
"We'd love to have you work in the fields with us," Sasse joked. Maher responded, "Work in the fields? Senator, I'm a house [expletive]."
Some in the audience groaned and a few clapped. Maher appeared to quickly reassure the audience and said, "No, it's a joke."
HBO called the host's use of the word "inexcusable." Maher has since apologized.
He wrote in a statement Saturday that he regrets using the slur to refer to himself as a house slave during a segment on his show Friday night. He wrote that he slept poorly Friday night after realizing he shouldn't have made the remark.
Franken's spokesperson told TMZ Franken "was glad to see Bill, who the Senator considers to be a good friend, apologize and express sincere regret for his comment."