'Big Bang Theory' pays tribute to Leonard Nimoy: Impact was 'everlasting'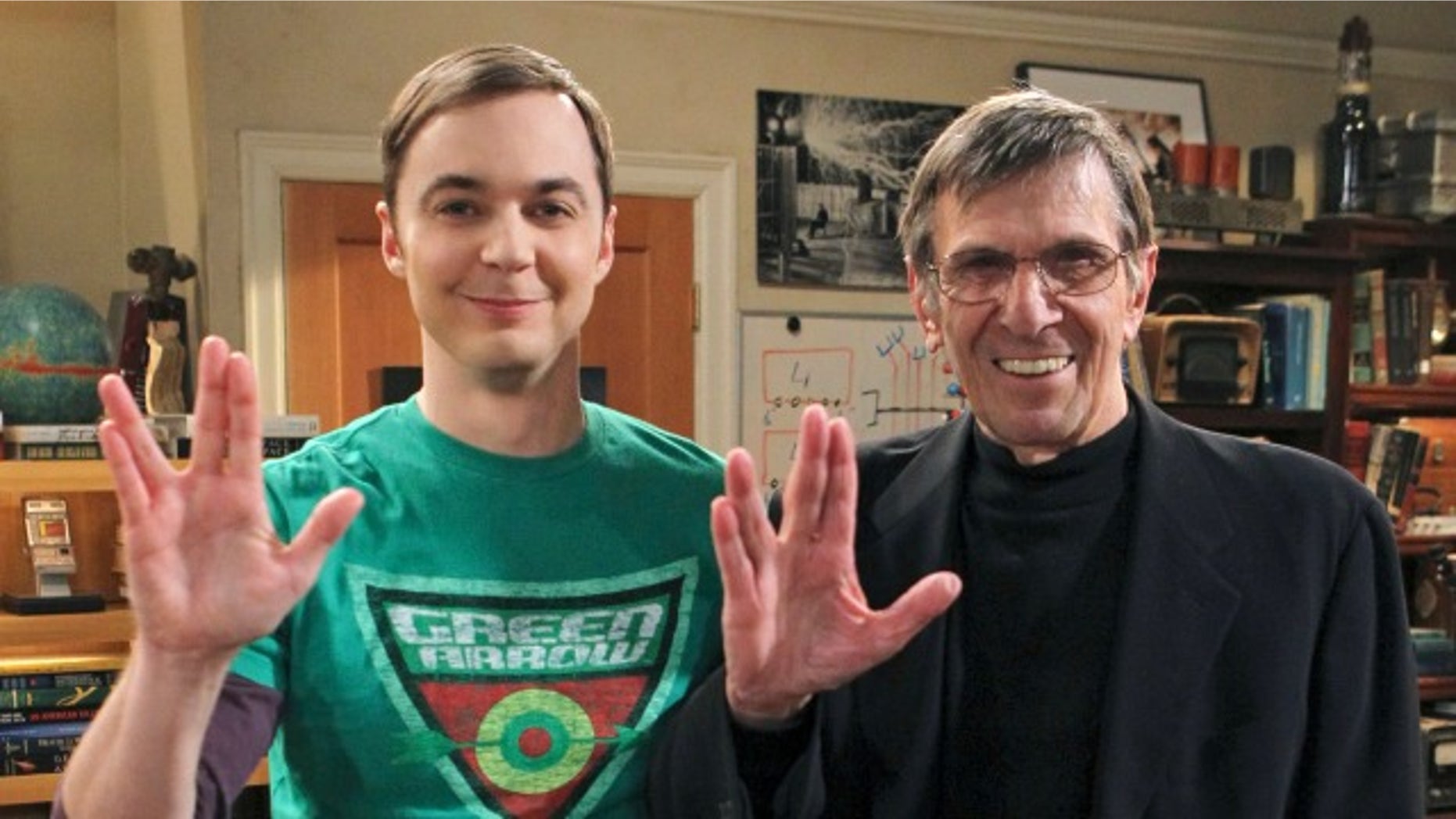 "The Big Bang Theory" co-creator Chuck Lorre took a moment to pay tribute to Leonard Nimoy following Thursday's episode.
In Lorre's latest signature vanity card, the producer posted a brief message underneath a black-and-white portrait of Nimoy.
"The impact you had on our show and on our lives is everlasting," the message read.
Simple. Logical.
Nimoy's "Star Trek" character, Mr. Spock, was the crème de la crème of the geek icons "Big Bang's" character Sheldon Cooper  (Jim Parsons) worshipped. In the 2012 episode, "The Transporter Malfunction," Sheldon got a chance to interact with his childhood hero after being gifted with a Spock figurine.
Though Nimoy never appeared in person, his cameo was memorable.
In a 2008 episode, Penny (Kaley Cuoco-Sweeting) gave Sheldon a napkin that was used and signed by Nimoy as a Christmas present.
Nimoy died at 83 on Feb. 27 at his home in Bel-Air due to end stage chronic obstructive pulmonary disease. His funeral on March 1 was reportedly attended by nearly 300 guests, including "Star Trek" director J.J. Abrams, Chris Pine and Zachary Quinto.