Bernie Sanders says rapper Cardi B is 'right' on Social Security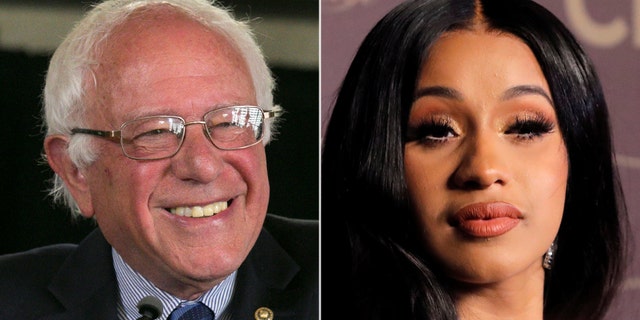 NEWYou can now listen to Fox News articles!
Sen. Bernie Sanders gave a shout-out to Cardi B on Twitter Wednesday, agreeing with the rapper's views on Social Security.
"Cardi B is right," Sanders, an independent from Vermont, tweeted. "If we are really going to make America great we need to strengthen Social Security so that seniors are able to retire with the dignity they deserve."
He followed up with a second tweet, thanking Cardi B "for calling attention to the importance of Social Security."
The 25-year-old rapper, whose debut studio album, "Invasion of Privacy," has drawn huge success and opened at No. 1 on the Billboard 200 Albums Chart, addressed the topic of Social Security — and her knowledge of American presidents — in a GQ profile last week.
Cardi B said former President Franklin D. Roosevelt, or FDR, made "America great again for real."
"He's the real 'Make America Great Again,' because if it wasn't for him, old people wouldn't even get Social Security," she said.
FDR signed the Social Security Act into law in 1935 as part of a series of programs — dubbed the "New Deal" — launched in response to the Great Depression.
CARDI B DEMANDS TO KNOW WHERE HER TAX MONEY GOES IN EXPLETIVE-FILLED RANT
The "Bodak Yellow" artist's views on Social Security did not mark her first foray into politics. Last month, she posted an expletive-filled video online asking what her tax dollars are benefiting.
"So you know the government is taking 40 percent of my taxes and Uncle Sam, I want to f--king know what you're doing with my f--king tax money!" she said.