Ben Affleck Facetimes with terminally ill Congo refugee who is a Batman fan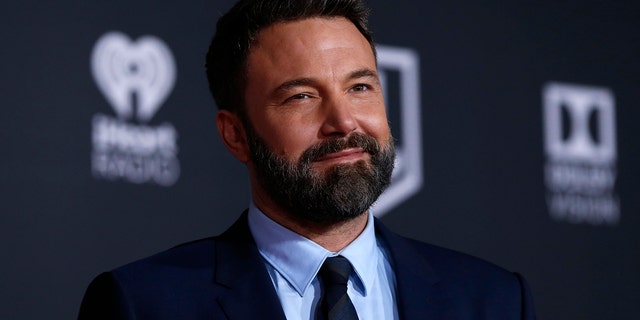 Ben Affleck makes time for his fans.
On Thursday, the 45-year-old actor facetimed with a young male refugee named Mukata from the Congo who is battling terminal cancer and is being cared for at the Atlanta Hospice center in Georgia.
Earlier this week, the hospice tweeted out a request for a Batman suit or impersonator to come to the hospital to bring some joy to Mukata in his last days. Mukata has terminal Cholangiocarcinoma, cancer of the bile duct. When Affleck, who portrays the superhero in the DC Comics films, heard the request while filming in Hawaii, he was touched by the story and reached out.
Jennifer Garner and Ben Affleck Meet Up in Hawaii For Easter -- See the Pic!
After facetiming with the family and learning that Mukata's mother was unable to travel to Atlanta from Zimbabwe, he decided to help the family with travel costs to help reunite the mother and son. This story hits especially close to the actor who works with the Eastern Congo Initiative.
"Ben wanted to do what he could to help," a source tells ET. "He wanted to make sure that they were doing what they could to help the whole family."
Following the epic moment, the hospice took to Twitter to share an image of Affleck facetiming Mukuta, and thank the actor for his call.
Jennifer Garner Takes Kids to Hawaii to Visit Ben Affleck For Easter
"#HospiceAtlanta & Mukuta's family are so thankful to @BenAffleck, who following his FaceTime conversation w/Mukuta yesterday, has graciously offered 2 fly his mother from Zimbabwe to reunite with her son. A true superhero in action!" they tweeted.
Affleck is currently working on a new movie, Triple Frontier, that's filming in Hawaii. On Easter Sunday, he was joined by his ex-wife, Jennifer Garner, and their their kids -- Violet, 12, Seraphina, 9, and Samuel, 6 -- who were visiting him for the holiday.
Ben Affleck Says He's 'Doing Just Fine' After Article Claims He's Become 'Despondent'