Bella Thorne stars in anti-SeaWorld PETA ad, talks childhood spot for the park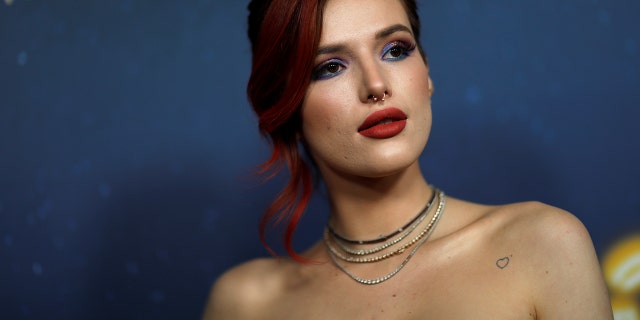 Bella Thorne is standing up for whales everywhere!
In a new clip, the 20-year-old actress discusses the defense of all animals with PETA, People for the Ethical Treatment of Animals. During the chat, she revealed a personal connection to SeaWorld, which is why she is such a strong advocate against the amusement park and its treatment of its animals.
Bella Thorne Blindsided by Reports That 'Famous in Love' Is Ending: 'Very Hurtful'
"When I was a little girl, I did a commercial for SeaWorld, and even then I knew there wasn't something right," she explained. Now, she is doing her part to encourage others to boycott the park and protest its practices. This includes a new image, which she shared on her Instagram Story, in which Thorne is depicted as a whale mermaid in chains.
During the interview, the actress also offered the cameras a tour of her home, which was populated with loads of furry friends, who live quite well.
Bella Thorne Calls Out Online Bullies in Profanity-Laden Tweets
"This is our cat home that we built. Our cat mansion," Thorne said while displaying a large structure made up of several boxes, all decorated with bright colors and featuring windows.
Her tour also included a near-full-sized velociraptor statue named Derek, a mountain of coloring books and a big aqua-blue chair decorated with seashells. Needless to say, her eclectic style definitely translates to home décor.
Bella Thorne Gets Candid About Being Slut-Shamed for Her Clothing and Lifestyle Choices (Exclusive)