Behind the glitz, Cannes casts a tight security net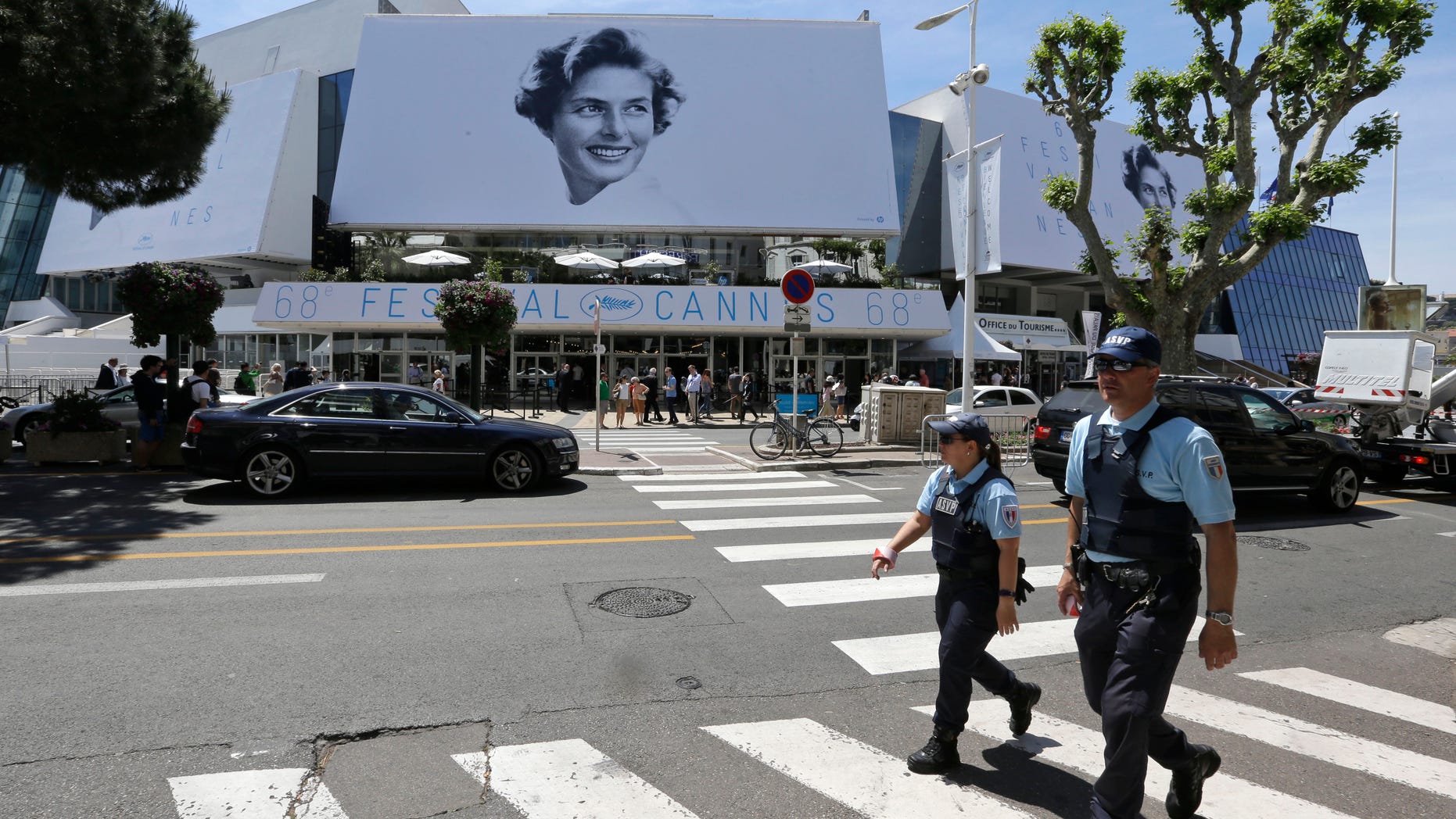 Gaudy, glamorous Cannes is a bubble inside a ring of steel.
France is on heightened terrorist alert after deadly attacks in Paris, and the monied French Riviera offers rich pickings for criminals. That means the world's glitziest film festival, which opens Wednesday, is the focus of an intense security operation to try to keep disaster and drama confined to the screen.
"It's not a subject we want to talk about," said festival chief Thierry Fremaux, sitting on a sun-baked terrace overlooking Cannes' yacht-filled harbor.
"Since Sept. 11 — since always — Cannes is a place which is very well protected," he added. "The security measures are very, very, very important here."
Security has been tightened across France since Islamic extremist attacks on satirical magazine Charlie Hebdo and a kosher supermarket in Paris in January left 20 people dead, including three gunmen.
In February, a knifeman attacked three soldiers outside a Jewish community center in the southern city of Nice, about 20 miles (32 kilometers) miles from Cannes.
French law-enforcement authorities say they don't know of any specific threat to Cannes, but they regard the festival — a magnet for the world's media — as a potential target.
The streets of the seaside town are guarded by hundreds of municipal and national police, backed up by riot squads, and overlooked by almost 500 surveillance cameras
Philippe Castanet, the official in charge of security at the festival, told Europe 1 radio that there is also an invisible layer of agents "assessing risk with eyes and ears," analyzing the Internet and social media for signs of trouble.
An inner security cordon surrounds the festival itself. Access to the Palais des Festivals, where screenings, photo-calls and press conferences are held, is controlled by a phalanx of polite and dapper security guards who scan passes, search bags and wield metal-detecting wands.
There have still been occasional security breaches. In 2013 a man with a knife and a starter's pistol disrupted a live beachside television broadcast. Last year, Ukrainian prankster Vitalii Sediuk managed to get on the red carpet and dive under the dress of actress America Ferrera.
The French Riviera, with its extravagant displays of wealth, is also a criminal target — especially at festival time, when the town's population of 75,000 triples.
"It seems to be a magnet for all the potential criminals from the south of France," said film publicist Charles McDonald, a longtime Cannes-goer. "They seem to gravitate here. No surprise, really."
The Croisette, Cannes' beachfront main drag, is lined with upscale boutiques: Prada, Bulgari, Hermes, Gucci. Major jewelers set up temporary shop in luxury hotel suites to supply the stars for the red carpet.
Many festival veterans have stories of bags snatched and villas burgled — though most say crime has fallen in recent years.
But the Riviera will always have its illicit associations, thanks to a history of audacious heists of cinematic scope.
In 2013 thieves stole Chopard jewelry from a hotel room safe during the festival, a crime that drew parallels to Sofia Coppola's "The Bling Ring," which was screening that year.
Two months later, a lone gunman pulled off one of the biggest jewelry heists of all time, stealing $136 million worth of diamond jewelry from Cannes' Carlton Hotel — a location for Alfred Hitchcock's classic "To Catch a Thief."
That theft drew promises that security would be tightened. But John J. Kennedy of the U.S.-based Jewelers' Security Alliance, said Europe still presents a tempting target for jewel thieves, due in part to easily crossed borders and less heavily armed security guards than in the United States.
Last week, raiders — one wearing an old-man mask — walked into the Cartier boutique on the Croisette in the middle of the morning, and walked out with millions of dollars' worth of jewelry and watches. They have not been caught.