'Batman vs. Superman,' 'The Avengers,' and 'Mad Max' sneak peeks at Comic-Con 2014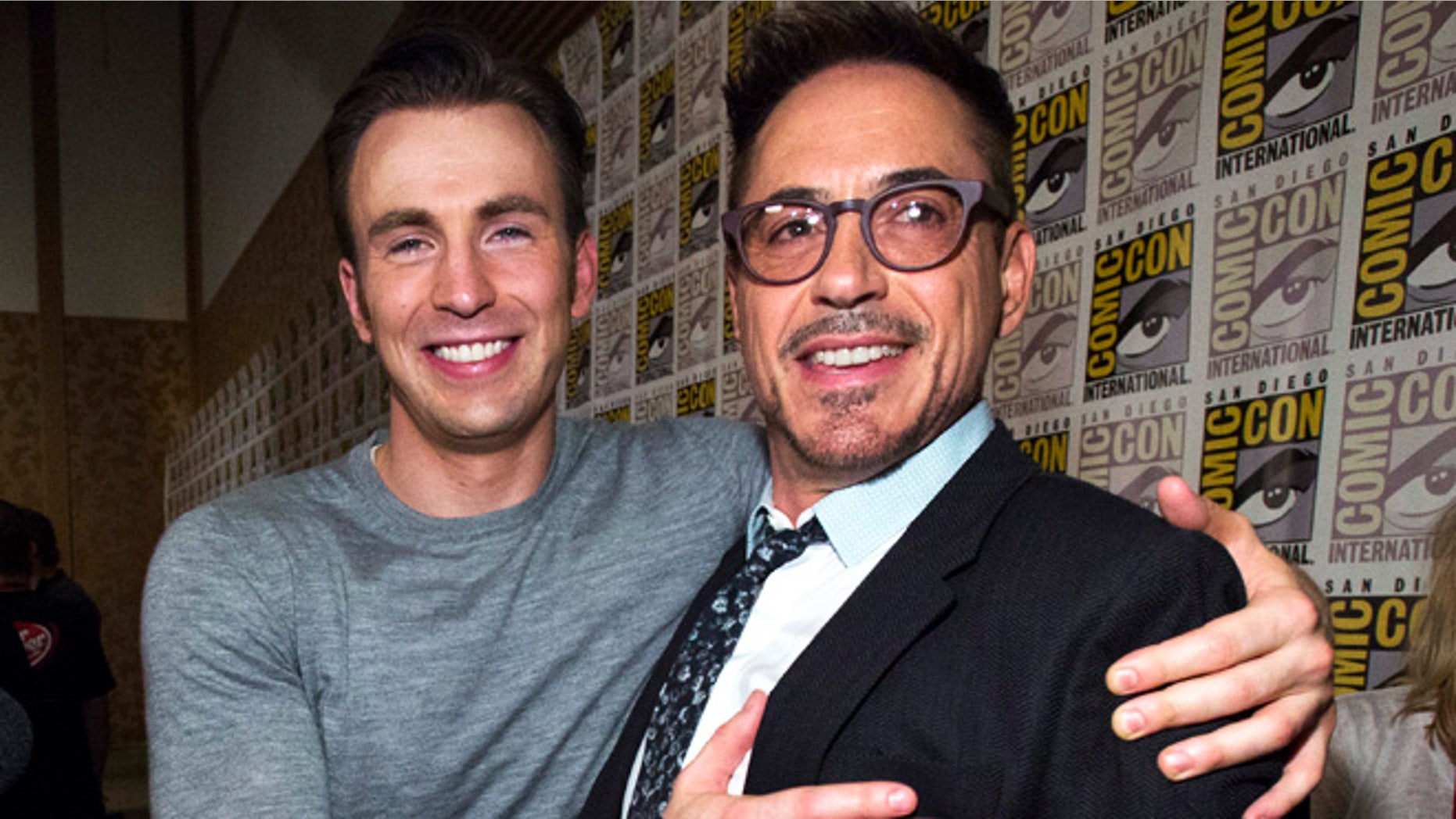 Comic-Con debuted teasers and footage this weekend from three highly anticipated comic-book and futurist action movies: "Batman vs. Superman," "The Avengers: Age of Ultron," and "Mad Max: Fury Road."
The Avengers: Age of Ultron
Several members of "The Avengers: Age of Ultron" were also on hand for the first footage from the upcoming superhero sequel. Chris Evans, Mark Ruffalo, Chris Hemsworth, Jeremy Renner, Robert Downey Jr., Samuel L. Jackson and Cobie Smulders addressed the movie's fans. Scarlett Johansson, who is pregnant, recorded a video greeting.
The film footage kicked off with the Marvel superhero team comically attempting to pick up Thor's mighty hammer off a coffee table.
"If I lift it, do I get to rule Asgard?" Tony Stark wondered while trying to wield Thor's hammer -- both with and without one of his Iron Man gauntlets.
James Spader, who personifies the villainous mechanical force Ultron in the sequel, was also on hand. In the trailer, Ultron takes a few different forms, from a wobbly `bot to slick metallic general.
The presentation ended with a brief appearance by Josh Brolin, who voices the alien baddie Thanos in both "Age of Ultron," which is set for release May 1, 2015, as well as "Guardians of the Galaxy," the cosmic Marvel romp that comes out Friday.
Batman vs. Superman
— ZackSnyder (@ZackSnyder) July 26, 2014
"Batman vs. Superman" director Zack Snyder gave 6,500 fans in the San Diego Convention Center an exclusive sneak peek at the 2015 film.
The moody, dimly lit footage began with a heavily armored Batman pulling off a tarp and turning on the Bat Signal on a rainy rooftop. With glowing eyes, the bulky Batman looked up to the sky to see a steely Superman — his heat vision just beginning to flare up — hovering within the light and looking down at the Dark Knight.
Some grainy phone camera footage of the unveil exists online, but no official trailer was released. The stars of the film -- Ben Affleck (Batman), Henry Cavill (Superman) and Gal Gadot (Wonder Woman), were on hand, and an image of Gadot in costume — complete with thigh-high boots and a sword in hand — was broadcast for the first time.
Mad Max: Fury Road
Mel Gibson may be long gone, but Mad Max is back. Creator of the original Mad Max trilogy, George Miller, said his fourth installment is basically one long, insane chase scene.
"I love chase movies; I think they're the purest form of cinema," he told the audience. "That's where the film language started. I wanted to make one long, extended chase, and see what we could pick up about the characters along the way."
Starring Tom Hardy as Max, the movie also features Charlize Theron and Nick Hoult. But don't expect a lot of soliloquies from the all-star cast.
Miller said he wrote the movie with Brendan McCarthy "as one long comic book; it was 3,500 panels. There's not many words spoken in the movie. People only speak when they have to. I wanted to tell the story as best as possible in pictures."
The perfect film, then, to show at Comic-Con.
The AP contributed to this report.