Bankruptcy judge approves sale of coffee shop chain to Patrick Dempsey's group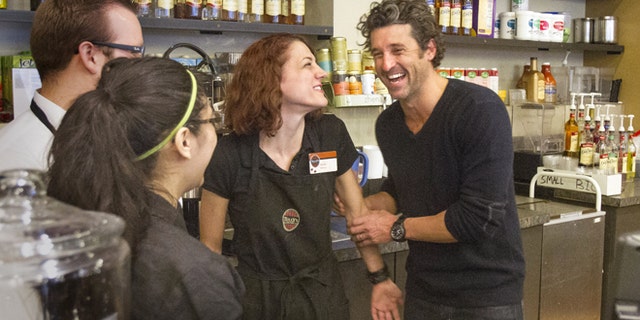 SEATTLE – A bankruptcy judge has approved the sale of beleaguered coffee company Tully's to a group led by Patrick Dempsey.
The actor dubbed "McDreamy" in the "Grey's Anatomy" hospital TV drama had claimed victory last week after an auction.
But a company that teamed up with Starbucks Corp. to bid for the Tully's chain filed an objection Wednesday. AgriNurture Inc. said it was still willing to proceed with its combined bid with Starbucks of about $10.6 million.
The bid from Dempsey's company, Global Baristas LLC, was for $9.2 million.
At a hearing Friday afternoon, Judge Karen Overstreet said the auction was fair.
Tully's has 47 shops in Washington and California with more than 500 employees. It filed for Chapter 11 bankruptcy protection in October.