Band Gives 'Strawberry Fields Forever' A New Meaning: Acknowledges Immigrant Work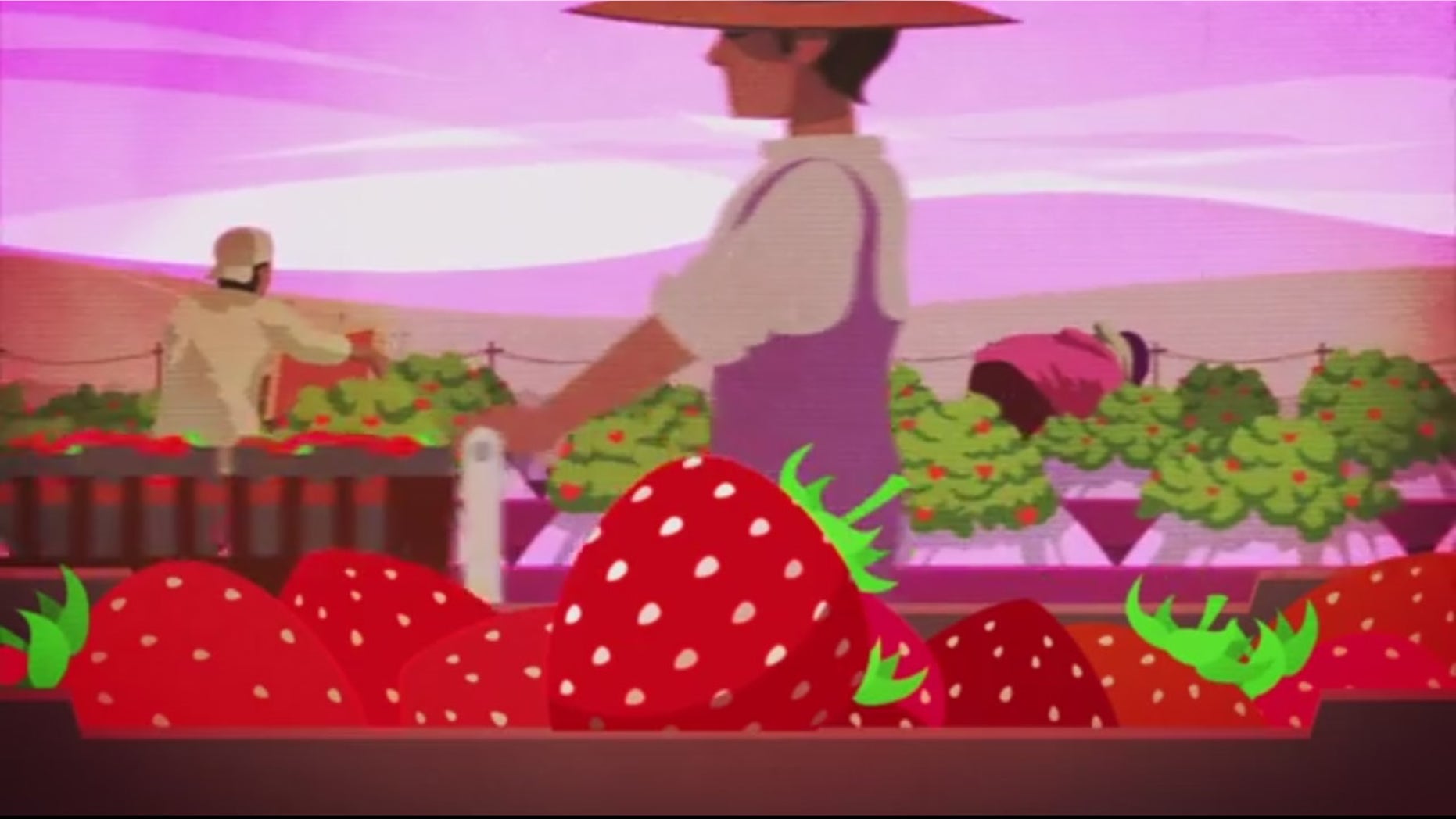 The Beatles' "Strawberry Fields Forever" is one of the group's most loved songs.
In a new cover of the song, the Latin Grammy-winning band La Santa Cecilia may have given a new meaning to the iconic tune.
In an emotional video released Monday, they change the rhythms to match a more up-tempo sound and pay tribute to the migrant farm workers.
"One day we started leaving L.A. to play in Bakersfield and we saw the fruit fields and the strawberry fields listening to the song on my iPod," said lead singer Marisol Hernandez during an interview at the Grammy Museum earlier this summer. "I thought, man, it connected. Seeing all these migrant workers, working for hours strawberry fields forever and it was just like, 'woah!' when you just connect a lyric."
In the video, the Mexican-American band illustrates the life that surrounds a strawberry being picked. It moves backward from using the fruit to decorate a cake to the worker picking it in the fields — before coming full circle at the migrant's house.
"It's a trip that a song that was made by these four Brits turned into something that I feel connected with migrant workers and the beauty of their work," Hernandez said. "I guess it's a way for us to acknowledge their work, and for people to kind of remember where all our amazing fruit comes from. It's so easy to just grab at grocery stores, but it comes from somewhere else. I always think it's nice to acknowledge the people behind the scenes."
This is not the first time La Santa Cecilia has made a name for themselves as musical activists. Their lyrics are often filled with messages concerning the plight of immigrants in the United States.
Last year they released "El Hielo" (The ICE), a song that highlighted the daily struggle and fear of undocumented immigrants in the U.S. They dedicated the Grammy-winning song to "the more than 11 million undocumented people that live and work really hard in this country, and that still need to lead a more dignified life."
Follow us on twitter.com/foxnewslatino
Like us at facebook.com/foxnewslatino