'Bachelor' star Bekah Martinez accuses 'Bachelorette' contender of sexual harassment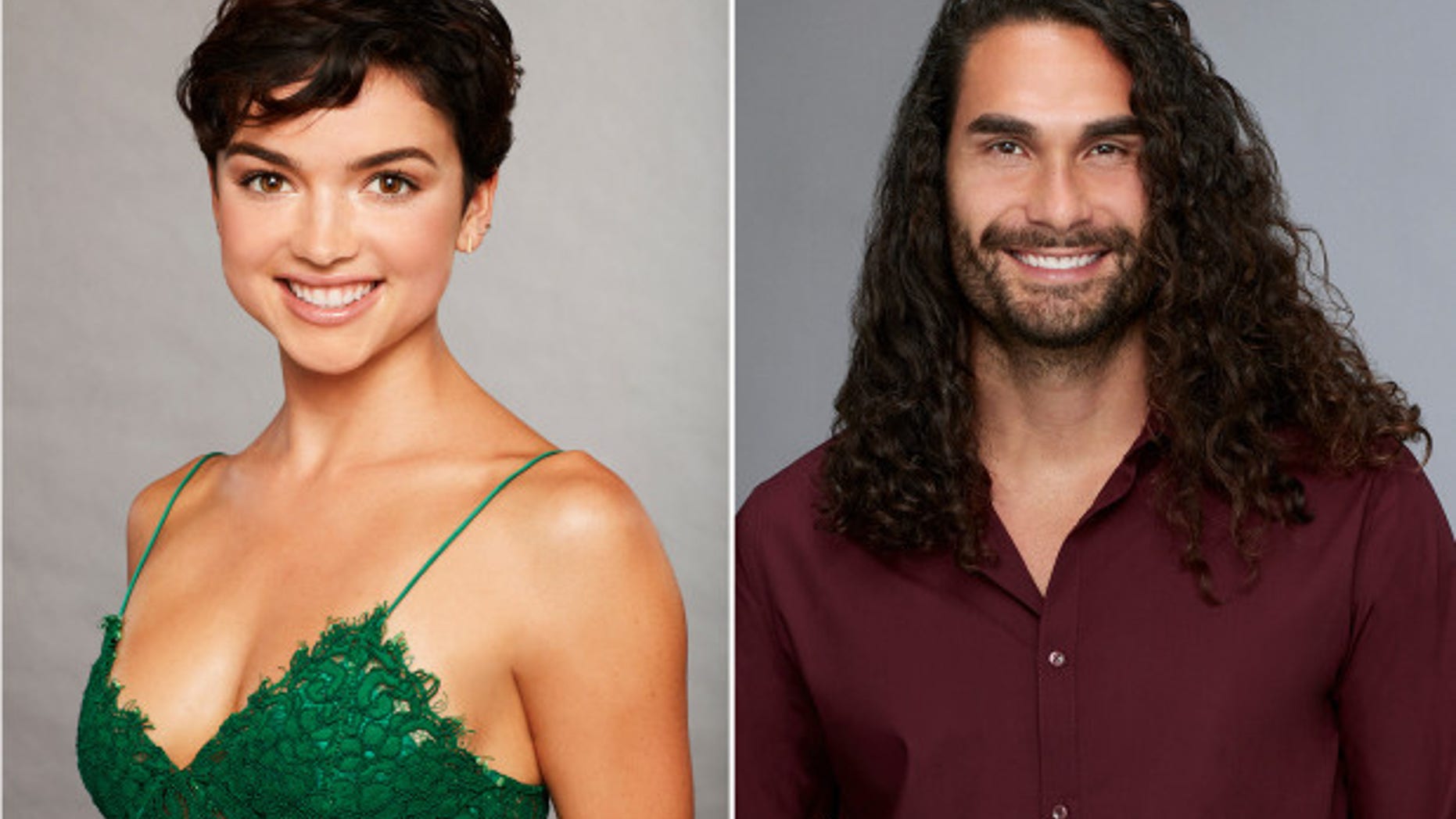 Former "Bachelor" contestant Bekah Martinez is riling up #BachelorNation once again by accusing recent "Bachelorette" contender, Leandro "Leo" Dottavio of sexual harassment.
On Wednesday, Martinez took to Instagram to call out the long-haired contestant from Becca Kufrin's "Bachelorette" season, with a collection of screenshots from women who claimed that Dottavio had acted inappropriately toward them.
Arie Luyendyk Jr.'s former flame began her series of screenshots with a post by Dottavio dated from four years ago which said, "you need my big d---."
The 23-year-old nanny revealed to the New York Post that she stumbled upon Dottavio's alleged screenshot while browsing "Bachelor" and "Bachelorette" Reddit pages.
After Martinez shared the original screenshot on Instagram, the reality star explained that she received "dozens of messages" from more women who responded to her and shared their own experiences.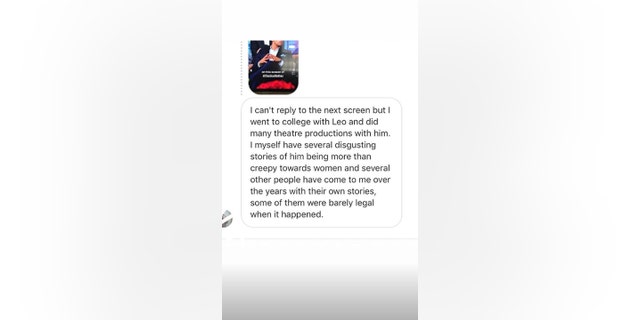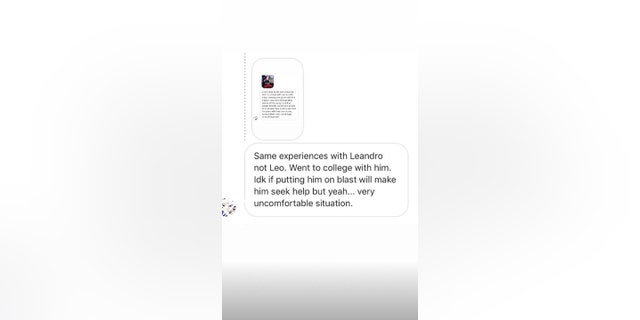 "I started posting the screenshots [of their messages] because to me, it's not a coincidence that multiple women would be saying similar things about the same person," she told the Post. "There's no way these women happen to be lying about the same thing before seeing what other women are saying."
Dottavio responded to Martinez's interview with the Post and denied the validity of the inappropriate comment. The 31-year-old stuntman told the outlet that the comment was photoshopped, and has asked his lawyer to look into it.
Martinez, who said she has never met Dottavio, claimed that she has seen multiple versions of his comment on social media and believes that it is real. The reality star also posted a video on her Instagram story revealing that Dottavio's lawyer had contacted her asking her to remove her posts and issue a public apology or she would be sued for defamation.
But the former "Bachelor" contestant didn't seem threatened. The star posted another photo tagging Dattavio with the caption, "please, take me to court," and a crying-laughing emoji.
And while Martinez has found love with a new boyfriend, since the days of vying for Luyendyk's heart, according to the Post, Dottavio is slated to appear on the upcoming season of "Bachelor In Paradise," though he said to not be part of the main cast.