'Bachelor' kicks off with tribute to Gia, behind the scenes footage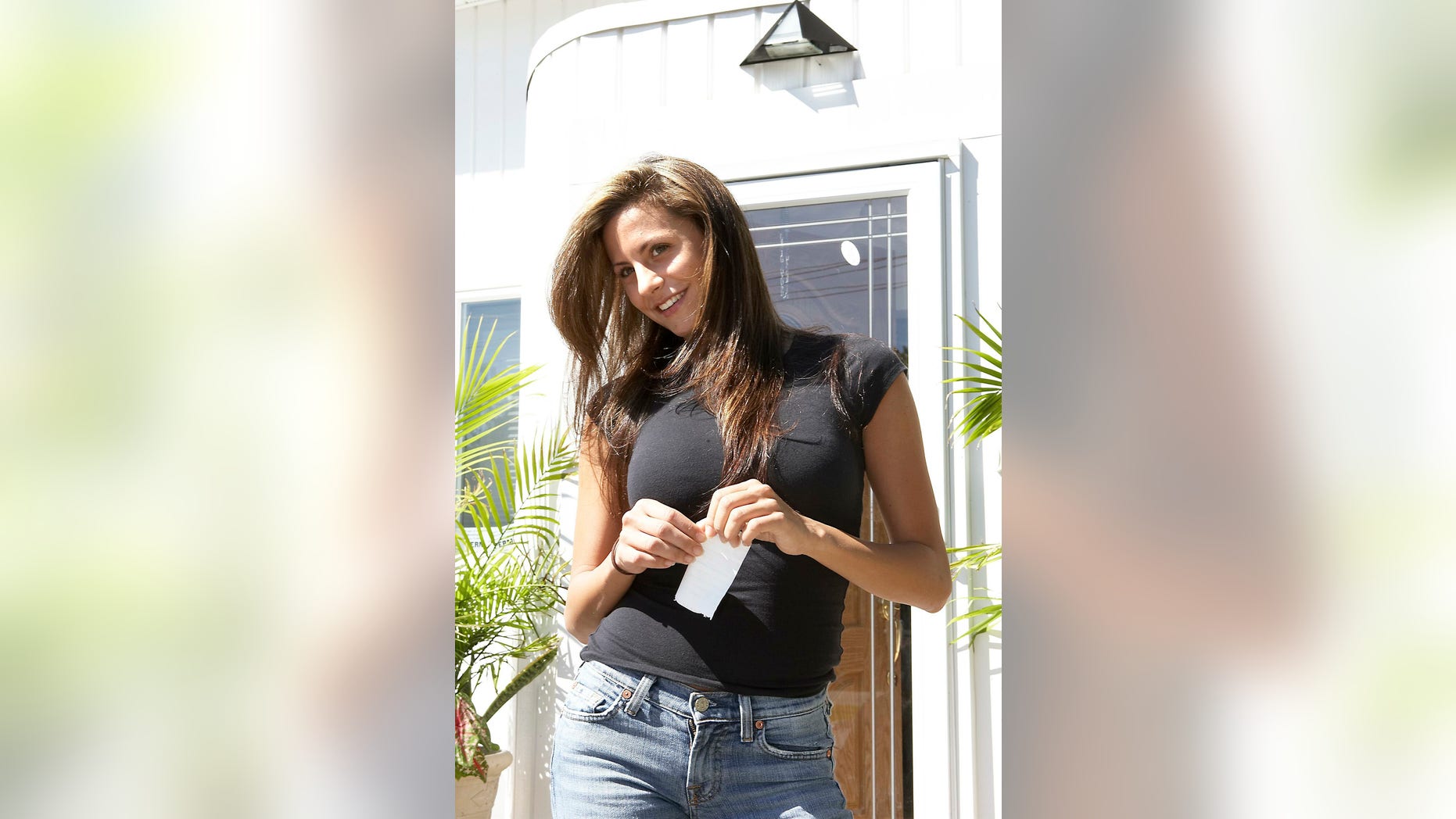 "The Bachelor" is back in full force—get the DVR ready.
The show's highly anticipated "Juan-uary" edition (get it?) kicked off Sunday night with the first of four specials, which will air each Sunday in January—in addition to the regular episodes each Monday night.
In a twist from silly to sad, the special included an emotional tribute to Gia Allemand, the former "Bachelor" and "Bachelor Pad" contestant who tragically hanged herself last August.
"Gia was much loved by Bachelor fans," host Chris Harrison said, adding that she had remained close friends with her fellow cast members and the show's producers after her season ended. "We miss her. Please allow us to take a moment to remember our friend."
A series of videos showed contestants sharing memories and old testimonials of Gia weighing in on love and friendship.
"I love everyone," Gia said in a clip. "I would give someone the shirt off my back.  I want the best for everyone."
Then, in a chilling moment she added: "I just want people to remember me for my kind heart."
In a bit of an awkward mood change, Chris then introduced a preview of the upcoming season, which showed the usual share of catfights, women crying, the Bachelor crying, women lamenting about their lack of time with the Bachelor, and (drum roll please)….women insisting they are on the show for the right reasons!
Last night's "Countdown to Juan Pablo" served as a prologue to the season, providing a behind-the-scenes look at the new Bachelor, sexy fan-favorite Juan Pablo Galavis, and the casting process for his lucky female suitors.
Galavis, 32, who was rejected on Bachelorette Desiree Hartsock's season last year, is a former professional soccer player who grew up in Venezuela and resides in Miami.  He has a four-year-old daughter, Camila.
"She's my valentine forever," Juan Pablo said of Camila, who was born on Valentine's Day.
Aww.
"I'm feeling very excited," he said of the season.  "I know that if the right woman is here, I will get down on one knee and propose to her.
"I can't wait to meet these 25 women," Juan Pablo added.  "Hopefully, at the end I have that person I'm going to spend the rest of my life with."
The special cut to a montage of crazy audition videos from the thousands of women pining to be on "The Bachelor," which showed an array of talents, including women playing the trumpet and opera singing.
The producers selected a group to fly out to Los Angeles for a round of interviews. When it got down to 25 women, Harrison and the producers paid women surprise visits in their hometowns to surprise them and present them with roses to tell them they were going to be on the show.
"[Juan Pablo is] hands down the hottest Bachelor you've ever picked," Christy Hansen, from Aurora, Ill., said after she opened her front door in shock. "This is the best thing that's ever happened to me."
"Juan Pablo is sexy, I can't wait to meet him," said Oklahoma native Lauren Higginson, a mineral coordinator. (Yeah, we don't know...)
Producers found Alli Restko in a park in Chicago and gave her a rose in front of a group of confused bystanders.
"I'm beyond excited," she said.
Watch the women's crazy limo exits tonight on ABC when "The Bachelor" resumes.