Aubrey O'Day Had Body Issues While Starring in Topless Vegas Show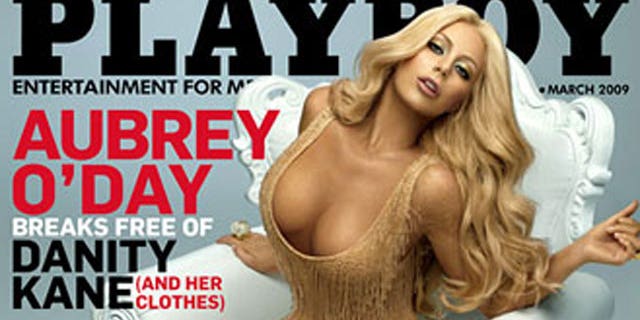 NEWYou can now listen to Fox News articles!
Aubrey O'Day just completed a three-month stint starring in the topless burlesque "Peep Show" in Sin City, and it doesn't sound like the experience was all wine and roses for the pop princess.
"I try to live my life without regrets but I definitely learned a lot, one of them being that I love living here (in LA) better than anyplace else," O'Day told Pop Tarts. "Vegas is fun but I'm getting so maternal with Ginger and Maryanne (her dogs), they're my number one priority."
And word on the street is also that O'Day and her co-star Holly Madison weren't exactly best pals.
SLIDESHOW: The lovely and talented Aubrey O'Day.
"I was always in LA recording, so when I came in I was just working. I only had a work relationship with anyone there," she said. "I didn't know anyone enough to dislike them or like them."
Along with the stress of performing near-naked almost every night and not exactly being close to her cast mates, O'Day also struggled with body images issues.
SLIDESHOW: Celebs who have posed for Playboy.
"(I felt pressure) to be thin all the time, you constantly have to be aware of your body," O'Day said. "I obviously couldn't have dinner before I went onstage, but I would chow down when I got off stage! I'm a girl who eats, I love to eat."
Pop Tarts also talked to "Peep Show" co-star Holly Madison, and Hugh Hefner's ex doesn't seem to think the ultimate "Playboy" will become a one-woman man, despite his relationship with 23-year-old Crystal Harris.
"There are new, pretty girls showing up around there every day. You always have to be on your feet," Madison said. "I was a little bit surprised when the twins (Karissa and Kristina Shannon) moved out, but there always has to be change there. They always have to keep it fresh with new girls so I guess it isn't too surprising."