Aubrey O'Day found love on 'Famously Single'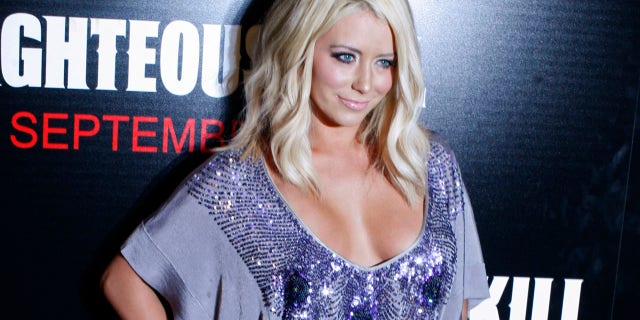 NEWYou can now listen to Fox News articles!
LOS ANGELES – Danity Kane singer Aubrey O'Day is looking for love on E!'s new reality show "Famously Single."
"The show is wild, crazy, vulnerable; it's a big party but it's also a lot of broken people trying to fix themselves and find themselves and find a partner and fall in love," she told FOX411. "Honestly I did not feel that I was going to find my soulmate. I wanted to but I think I came in standing in my own way in a variety of ways and was probably blocking my blessings more than I realized."
"Famously Single" follows eight single celebrities under one roof while navigating love and relationships. The 32-year-old revealed she had an immediate connection with former 'Jersey Shore' star Pauly D and that to her, looks are not the most important thing.
"Pauly and I had instant chemistry," she explained. "He is a jokester but he is funny in a way that takes intellect and timing and understanding of many things and so that was when I started to see his mind working. I fall in love with minds over looks all day long."
Even though O'Day and Pauly D were the only ones to walk away with a relationship, she admitted that the two have fought a lot.
"We both had to approach this relationship very delicately to teach each other and learn from each other and find the balance where we are not offending each other," she said.
But O'Day is thankful for what she learned about herself on the show that allowed her to be open to Pauly.
"I was a bit too judgmental and very blocked in putting up a lot of walls when it came to who I shared my heart with," she said. "I was only assuming there was a very small window of people who I would be right with and until I let all of that down and allowed myself to lean into every moment for what it was that I see that now a man who I am in love with and in a very serious relationship with was standing in front of me."
"Famously Single" premieres June 14th on E!