Attorneys for Roman Polanski Seek Sealed Prosecutor Testimony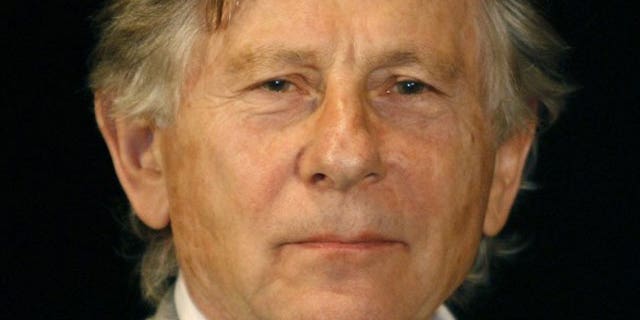 LOS ANGELES – Roman Polanski's lawyers asked a judge Thursday to unseal secret testimony by the original prosecutor in the director's 33-year-old sex case to help Swiss authorities decide his extradition case.
In a strongly worded motion stressing the urgency of their request, attorneys Chad Hummel and Bart Dalton said they need to submit the testimony of retired Deputy District Attorney Roger Gunson to Swiss authorities who are pondering whether to extradite Polanski to the U.S. after decades as a fugitive.
The motion said the transcripts will prove the extradition request is based on false and incomplete statements by the Los Angeles district attorney's office.
"These transcripts are urgently needed," the motion said, seeking a May 10 hearing before Superior Court Judge Peter Espinoza.
Gunson testified this year in what is known as a conditional examination. Such proceedings preserve the testimony of a witness who might not be available for future hearings.
Espinoza kept the transcripts sealed based on his interpretation of the law governing such examinations. The defense said the interpretation is wrong.
Prosecutors and defense attorneys were present at the closed sessions in February and March, and the defense paraphrased portions of Gunson's testimony from its own notes in a petition to the state appellate court.
Defense lawyers want to provide his exact words to the Swiss authorities.
They noted the district attorney's office previously asked that all hearings and conferences in the case be public "so as to appropriately respect the public's right to know." They argued that the same right to transparency should apply now.
District attorney's spokeswoman Sandi Gibbons said prosecutors would reserve any comment on the motion for its legal filings.
Defense lawyers acknowledged that Espinoza is not responsible for the extradition decision. Still, "it should be this court's role to assure that the complete and true facts of the events for which this court is responsible are presented to the Swiss," the motion said.
Swiss authorities arrested the Academy Award-winning director on Sept. 26 on a U.S. warrant as he arrived in Zurich to receive a lifetime achievement award from a film festival. They imprisoned him for more than two months before moving him to house arrest on $4.5 million bail at his chalet in the luxury resort of Gstaad, where Polanski remains under electronic monitoring.
Polanski was accused in 1977 of plying a 13-year-old girl with champagne and part of a sedative pill then raping her at Jack Nicholson's house. He was indicted on six felony counts, including rape by use of drugs, child molesting and sodomy. He later pleaded guilty to one count of unlawful sexual intercourse.
What happened after that is the subject of the legal dispute. The defense says the now deceased judge, Laurence J. Rittenband, had agreed in meetings with attorneys to sentence Polanski to a 90-day diagnostic study and nothing more.
But the judge later changed his mind and summoned Polanski for further sentencing at which time he fled to his native France, attorneys said. He has been a fugitive ever since.