Asia Argento to Rose McGowan: You will be hearing from my lawyers
Asia Argento tweeted Tuesday that Rose McGowan will be hearing from her lawyers shortly after she failed to retract her statement claiming the Italian actress admitted to having sex with Jimmy Bennett.
"To @rosemcgowan. The 24hr deadline given to retract your recent false statements about me has now passed. I must inform you & @raindovemodel that I've instructed [law firm] Mishcon de Reya to seek substantial damages for deception, fraud, coercion and libel. You will hear from them shortly," Argento tweeted Tuesday.
Argento threatened Monday to sue McGowan if she did not retract and apologize for the "horrendous lies" in her Aug. 27 statement.
ASIA ARGENTO THREATENS TO SUE ROSE MCGOWAN OVER STATEMENT ON JIMMY BENNETT SEX ASSAULT CASE
McGowan said in her previous statement that Argento texted her partner, model Rain Dove, saying she did sleep with Bennett and that she had been receiving "unsolicited nudes" of the actor since he was 12. The texts were published by TMZ just days before McGowan's statement.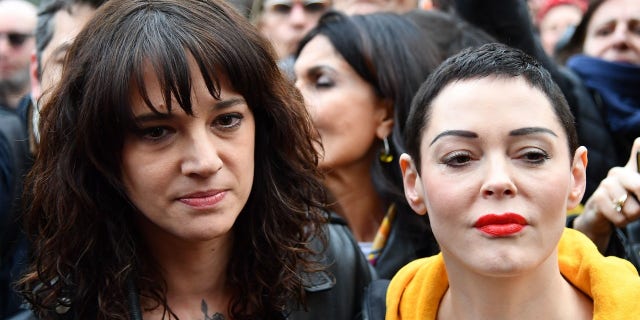 "I received a phone call and series of messages from the being I've been dating - Rain Dove. They said that they had been texting with Asia and that Asia had revealed that she had indeed slept with Jimmy Bennett," the actress said. "Asia mentioned in these texts that she didn't take any action on those images. No reporting to authorities, to the parents, or blocking of Jimmy's social media. Not even a simple message 'Don't send me these images. They are inappropriate.'"
"There were a few other details revealed as well that I am not at liberty to mention in this statement as investigators do their job," she added.
McGowan added that Argento said she was being extorted each month.
"Asia had mentioned that she was being extorted for a large sum of money every month by someone who was blackmailing them with a provocative image," McGowan wrote. "No one in the room knew who the extortionist was. Now we know it to be a reference to this case."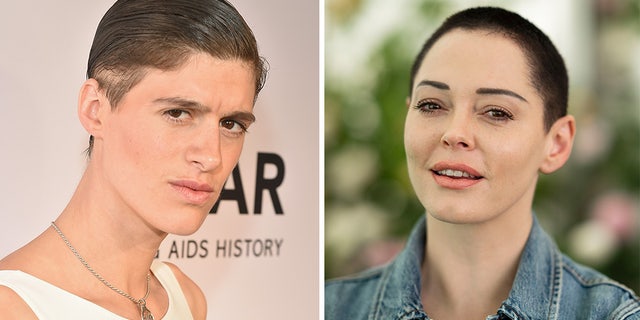 ASIA ARGENTO ACCUSER JIMMY BENNETT BREAKS SILENCE ON SEXUAL ASSAULT ALLEGATION
The New York Times first reported the alleged sexual encounter between Argento and Bennett when she was 37 and he was 17, below the age of consent in California. Citing court documents, Argento, through her late boyfriend Anthony Bourdain, paid roughly $380,000 to Bennett after he confronted her regarding an alleged sexual encounter that took place in 2013 in a Ritz-Carlton hotel room in Marina Del Rey, Calif.
During the alleged incident, Argento showed Bennett notes that she previously wrote to him and gave him alcohol. She kissed him, pushed him back on the bed, performed oral sex on him and then the two had intercourse, according to The New York Times.
Argento, now 42, has denied the accusations, saying in a previous statement: "I strongly deny and oppose the contents of the New York Times article dated 20 August 2018, as circulated also in national and international news.
"I am deeply shocked and hurt by having read news that is absolutely false. I have never had any sexual relationship with Bennett."