Ariana Grande announces 'Sweetener' tour after saying she's relying on music after Pete Davidson split
Ariana Grande announced on Thursday dates for her "Sweetener" world tour, a day after responding to a slew of fan questions on Twitter and revealing she's relying on music to help her get through the last few difficult months.
Grande's tour will begin in March, with the first stop in Albany, N.Y., and will continue through June, with the last performance scheduled for June 18 at New York City's Madison Square Garden. She announced the tour on Twitter with a graphic and a 31-second video.
The singer teased the big announcement on Twitter the day prior while answering fan questions on Twitter. She also alluded new music was possibly coming, tweeting: "but yeah I'm v excited for dis next one too." She added that the song had a name, but wouldn't say if it will be released before or after her tour was announced.
"It fixes everythin [sic]," the singer said in response to a fan's comment on Grande's "passion for music."
ARIANA GRANDE SHARES VIDEO OF MAC MILLER A WEEK AFTER PETE DAVIDSON SPLIT
The singer also credited the pet pig she adopted with ex-fiancé Pete Davidson to help her get through the difficult times.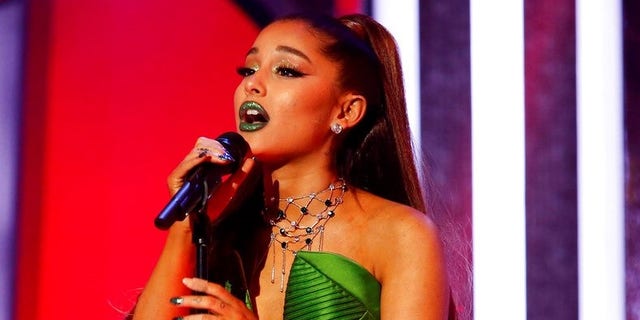 Grande called off her engagement to the comedian more than a week ago, ending their whirlwind romance just months after it started. A source told Fox News the breakup was "imminent" following her former boyfriend's death.
"The relationship was a lot, and Mac [Miller]'s death hit her [Grande] really hard because she tried to help him with his addiction — and the way social media personally attacked her was hard for her to deal with," the source close to Grande said.
Earlier this week, Grande also shared a throwback video on Instagram of Miller, who died on Sept. 7, wearing a suit while speaking to Grande's grandmother. Grande is filming the heartwarming moment and catches the rapper smiling back at her.
The singer previously said last week she was taking a social media hiatus but has since returned.