Argentinian celebrity accused of stealing $80K in jewelry arrested in Paraguay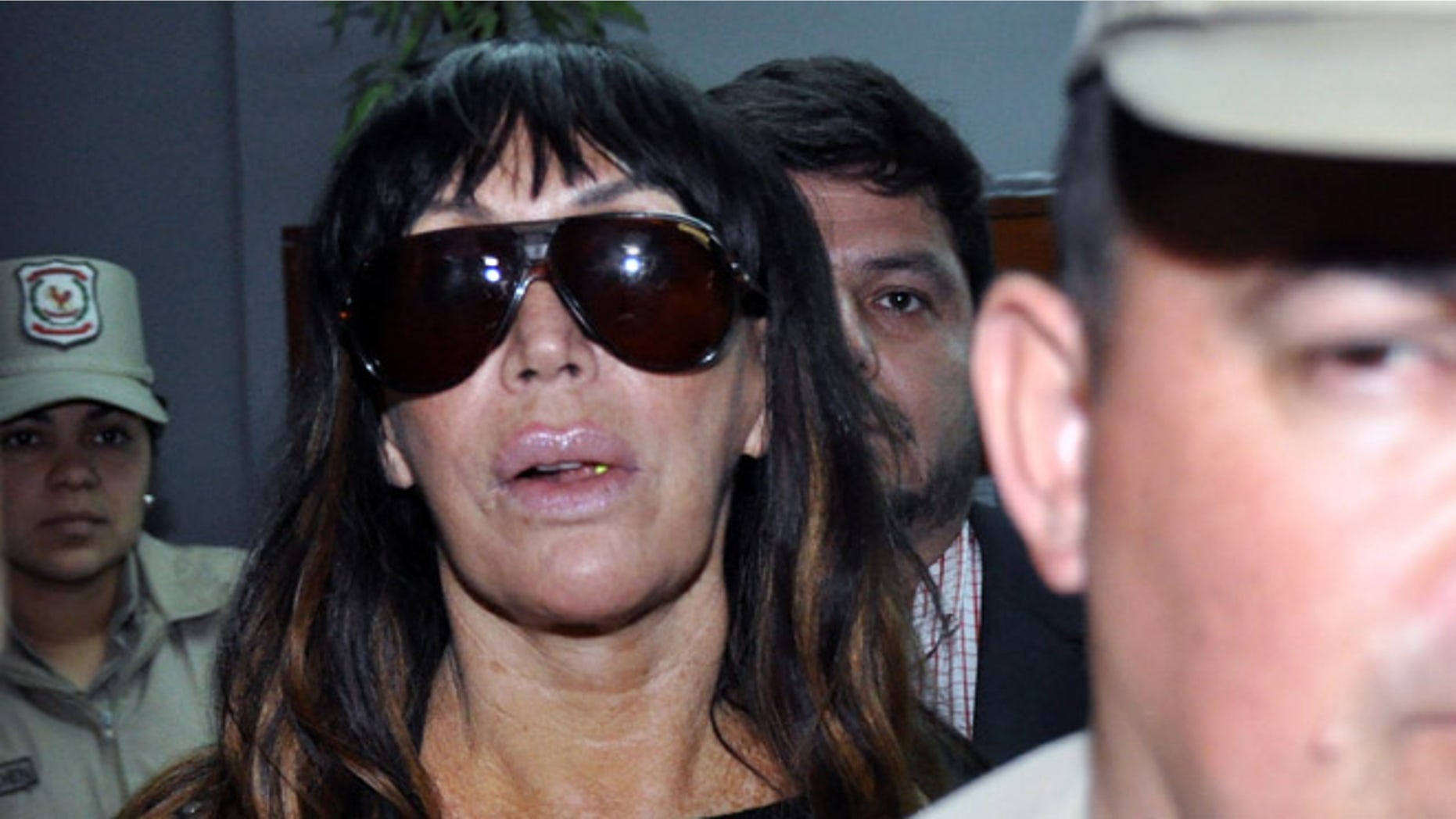 An Argentinian celebrity was arrested in Paraguay Monday for allegedly keeping $80,000 worth of jewelry that she'd been loaned for a 2012 performance at the South American soccer federation headquarters in the country's capital, Asuncion.
Moria Casan, an actress and TV personality, was detained shortly after landing on a private flight from Argentina, said police commissioner Tomas Paredes.
Casan was taken to a local jail until Tuesday, when she is scheduled to appear before a judge.
Her attorney Hugo Lopez said that the two sides in the dispute already have reached an agreement and that he expects her client to be released by Tuesday afternoon. If she is not released, he said, he will request house arrest in Asuncion until everything is settled.
Asked by reporters at the entrance of the city's women's prison, Casan said: "I am innocent, but I prioritized my trip to Paraguay to close the case because I cannot live in peace knowing there was an arrest warrant against me."
Casan came to fame as a sex symbol in the 1970s, appearing in many Argentinian films. She's also been a television presenter, starring in programs such as "To Bed with Noria," an R-rated interview show in which she talked with subjects in a bed on a TV stage.
Based on reporting by the Associated Press.