Are Prince's personal possessions safe?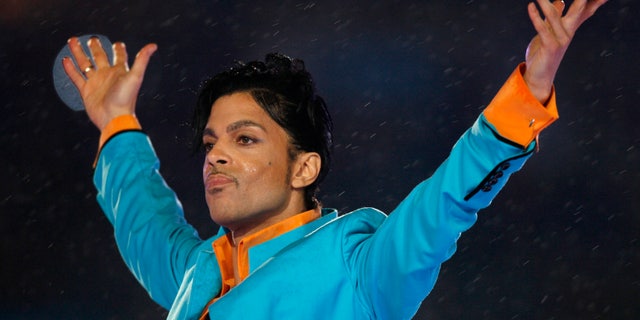 NEWYou can now listen to Fox News articles!
Prince's sprawling Paisley Park Mansion is now vacant. What prevents someone close to him from going in and taking his personal possessions – including some of the thousands of songs he's said to have written?
A Carver County Police representative told FOX411 the estate is currently being watched under the eye of a private security company.
"Paisley Park is a commercial building, it is a business, it has some quarters there are as well," he said. "There is security personnel. We provided police services for the memorial and then transitioned to private security Monday morning. And so now private security is there."
Prince owned a dozen properties in and around his famous Paisley Park complex in suburban Minneapolis: mostly rural pieces of land and some houses for family members. Public records show those properties were worth about $27 million in 2016
On Saturday, some of Prince's most beloved family, friends and musicians celebrated his life in a small, private service after his remains had been cremated. The location of the service was not released; however his sister, brother-in-law and catering trucks were seen on the estate grounds.
Hundreds of fans were gathered outside the estate, which is surrounded by a security fence. Since Prince's death, the fence has been covered with purple balloons, flowers, signs and more honoring the music icon.

Those closest to Prince were inside the estate on Saturday, and they were seen emerging to hand out round purple boxes to some fans. Each box contained a handout with a color photo of the late musician and a black T-shirt with "3121" printed on it in white — the numbers were the title of a Prince album.
It was not immediately clear if anyone in Prince's closest circle has unfiltered access to the estate.
Fans took to social media to document the love and support outside Paisley Park on Saturday.
Prince's lawyer did not immediately return FOX411's request
for comment.
The Associated Press contributed to this report.