Apple Watch: More high-end fashion accessory than tech roll-out?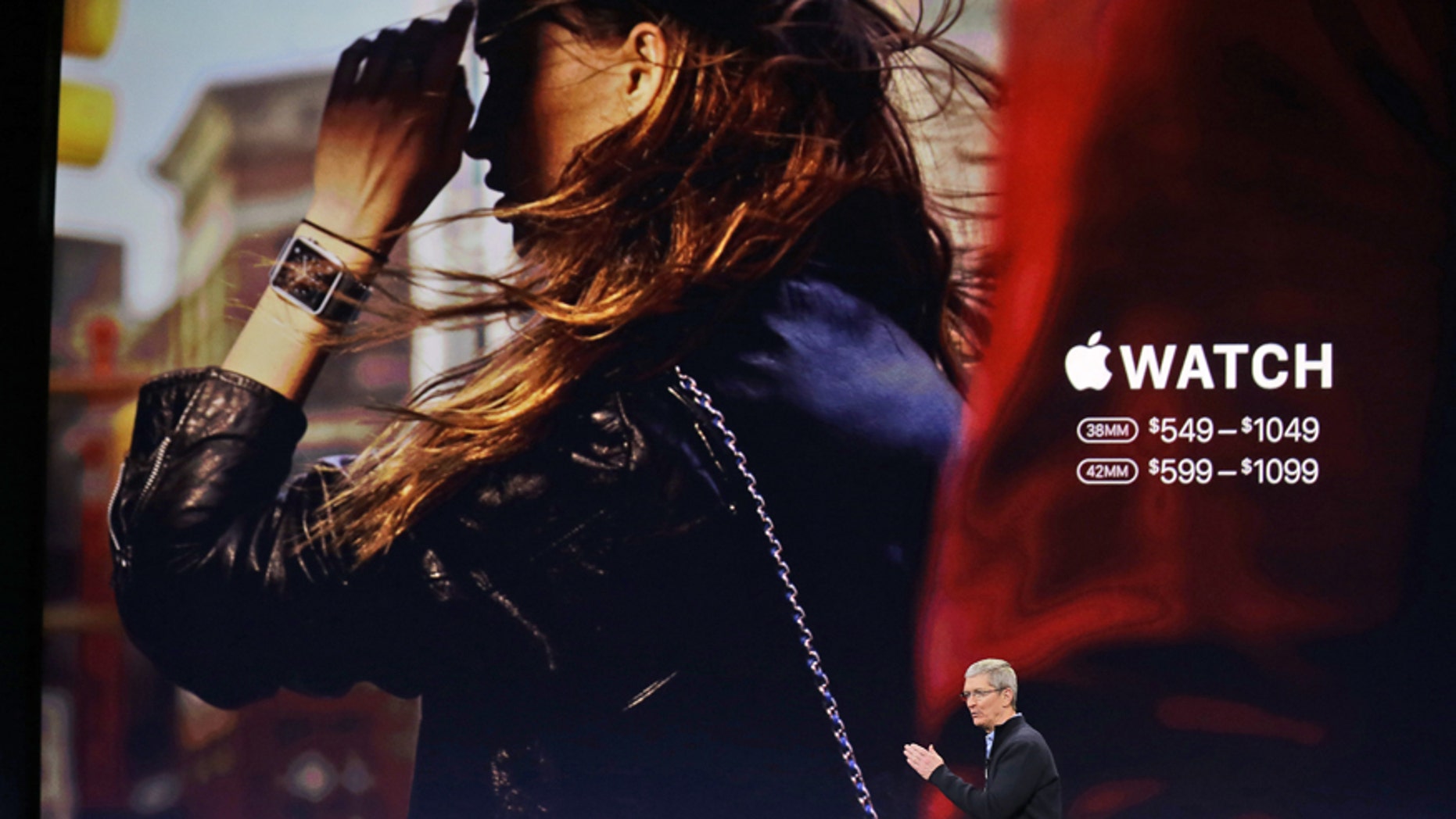 The highly-anticipated Apple Watch debuted today, and not only are people attracted to its high level technological usability, but it may become the biggest fashion statement of the year, according to stylists.
With a variety of alloys to choose from ranging from Stainless Steel to Space Grey Aluminum to 18-Karat Rose Gold and more, there truly is a watch for everyone. Band options include a link bracelet, sport band, classic buckle, modern buckle and Milanese loop, and there are millions, yes millions, of display options so they face can easily be changed day by day or even more frequently.
"This watch is function as much as it is fashion," says Jessie Holeva, Stylist and Founder of www.TrendHungry.com.  "It's got a high-end feel, with gold and rose gold options and sportier styles, too. This ups the bar for wearable technology. I've always been a fan of Apple's focus on aesthetic, and it's clear that they are making that a major focus on this item."
For Holeva, the interchangeable strap feature is most attractive, allowing several different looks depending on mood and what people decide to wear on a given day.
"Personally, I love the fact that you can always get a new strap and switch things up to suit your style," she says.
Fashion Lifestyle Expert Dawn Del Russo says when it comes to style and design sensibility, the Apple Watch is comparable to some designer brands that have been around for years.
"Watches are the number one symbol of luxury, so for Apple to create a watch that fits both tech and luxury is brilliant," she says, adding that the more design options consumers have, the more likely they will be to purchase one.
"It is nice to see leather and metal wrist band options, which makes the watch less sporty and more glam. I love that there are so many different customizable metal options, and I especially fell for the rose gold. The different types of bands are great for those who prefer a more sleek style watch to those who want a more classic feel. Although I don't go for the sporty styles, it is similar to brands like Toy that make watches poolside-ready with a rubber band."
Del Russo adds that having the option to easily change the face of the watch to reflect personal preferences or mood is a major selling point.
"It's too cute that the faces are customizable to suit every personality from Mickey Mouse for Disney lovers to butterflies as the display."
Holeva says she won't wear something if she doesn't like how it looks, which doesn't seem to be the case with the Apple Watch.
"I think the style is equally as important as the functionality and is what sets it apart from other wearable technology," she says.