Antonio Banderas hospitalized after experiencing 'agonizing chest pains'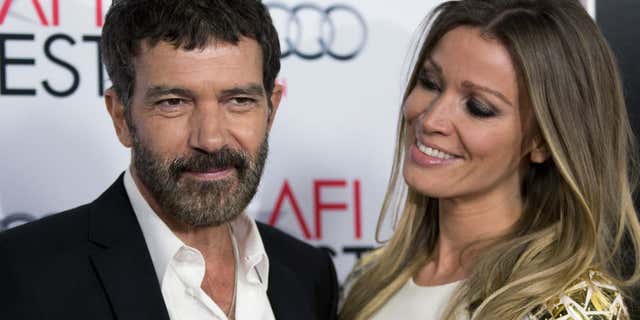 Hollywood star Antonio Banderas was rushed to hospital near his Surrey home after suffering a major heart scare.
The actor, 56, had been exercising when he suddenly experienced agonizing pains in his chest.
A 999 call was made and he was taken to hospital in an ambulance on Thursday.
Doctors kept him in for observation but released him after being satisfied he was safe to go home.
Speaking to The Sun, he praised the medics who helped him and confirmed he'd had an "episode".
The Spanish star — who was married to actress Melanie Griffiths — is thought to be dating model Nicole Kempel, 37.
He has spoken of his love of exercise and revealed he likes riding his bike around beauty spots in Britain.
He said: "I find Surrey magical. I am not a party person anymore so I have the space and peace to write and really get inside my own head. I'm working on several scripts.
"I go cycling in the woods and everyone in Cobham, Weybridge and Esher is incredibly friendly. Above all, I am surrounded by nature. I love watching the deer and foxes that come to my garden."
Antonio recently starred in The 33, a film about the 2010 Chilean mining disaster.