Anthony Rapp says Kevin Spacey fans are trolling him for 'House of Cards' end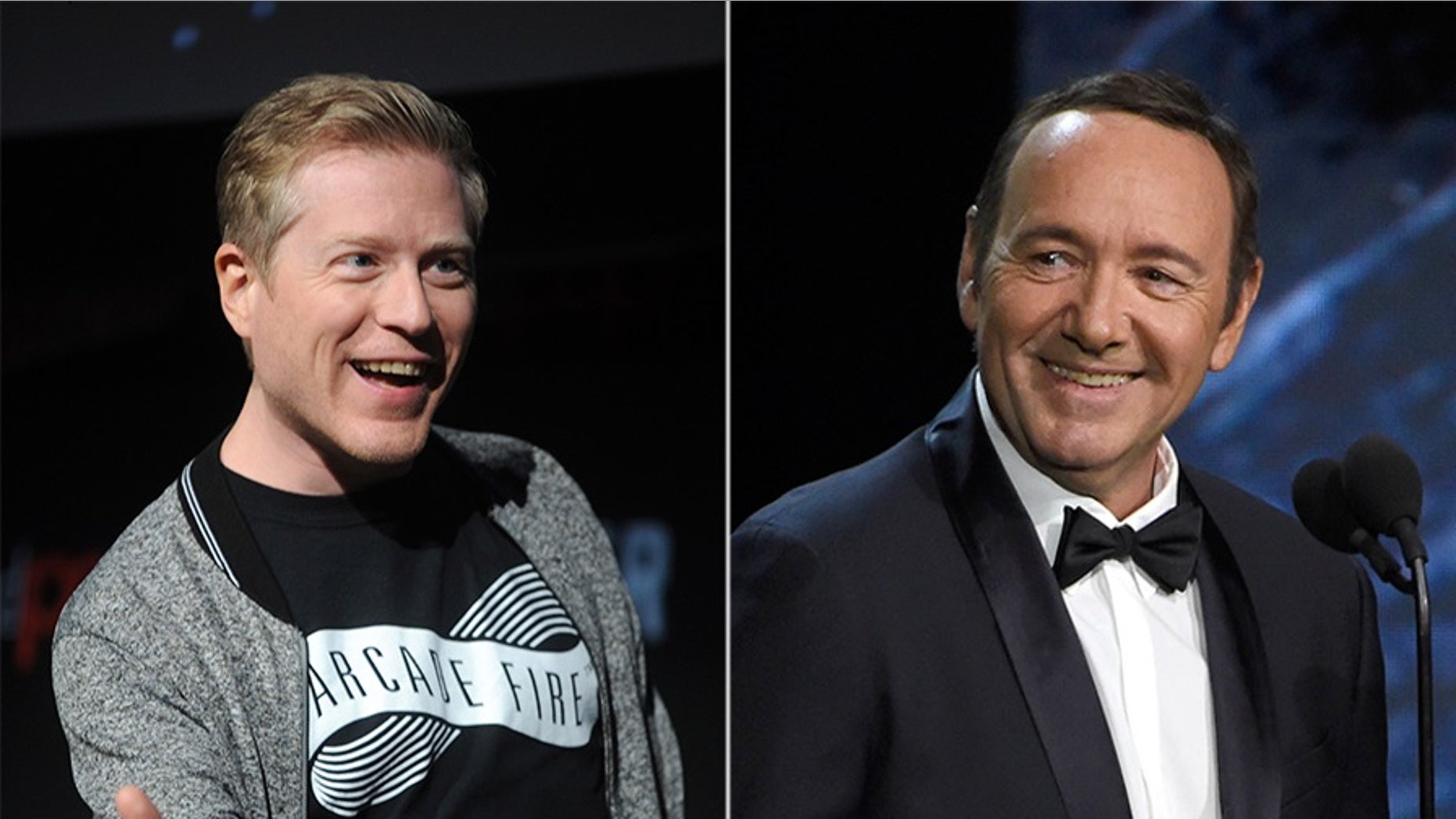 Anthony Rapp shared the slew of Instagram comments he has received from angry Kevin Spacey fans who accused the actor of ending "House of Cards'" and ruining the disgraced star's career.
In October, Rapp told Buzzfeed News that in 1986 when he was 14-years-old, Spacey, a Broadway actor at the time, invited him to his apartment for a party. Later in the evening, Spacey, then 26, allegedly "picked Rapp up, placed him on his bed, and climbed on top of him, making a sexual advance," the report stated.
Following the report, at least 24 other men have come forward to accuse Spacey of sexual misconduct or assault. London police were reportedly investigating two sexual assaults. The Oscar winner was fired from Netflix's "House of Cards" and replaced in Ridley Scott's completed film "All the Money in the World."
Rapp said he has received praise for coming forward but he also got backlash as well.
ANTHONY RAPP SAYS KEVIN SPACEY MADE SEXUAL ADVANCE TOWARD HIM WHEN HE WAS 14
"Thank you to all of you who have been expressing support and solidarity. Your kindness is felt and much appreciated. And I have experienced such support far more than I have experienced negativity," Rapp tweeted earlier this week.
Following his tweet, Rapp started posting angry responses he received on Instagram from Spacey's fans.
"Here are some comments on Instagram," Rapp tweeted. "I've decided I want to share some of them because people need to be outed for their harassment."
Many of the responses blamed Rapp for ending "House of Cards," ruining Spacey's career and accused the actor of wanting attention.
"Hey you f---ing a—hole! Thanks for getting my favorite show canceled," one message read.
"So you were 14 and at a adult party? So you were innocently chilling in a room watching tv while a party was happening? Seriously? You are a opportunist. You are not a victim," another message read.
NEW KEVIN SPACEY ACCUSER CLAIMS ATTACK WAS 'CERTAINLY MORE THAN A GROPE'
Rapp wrote he does not believe the "trolls and harassers are right" and that he received more positive responses than angry ones.
Spacey has not spoken publicly following the multiple allegations. He was spotted at The Maddows, a rehab clinic in Arizona, known to treat patients with sex addiction.