Anthony Bourdain blasts James Corden over late night host's controversial Weinstein jokes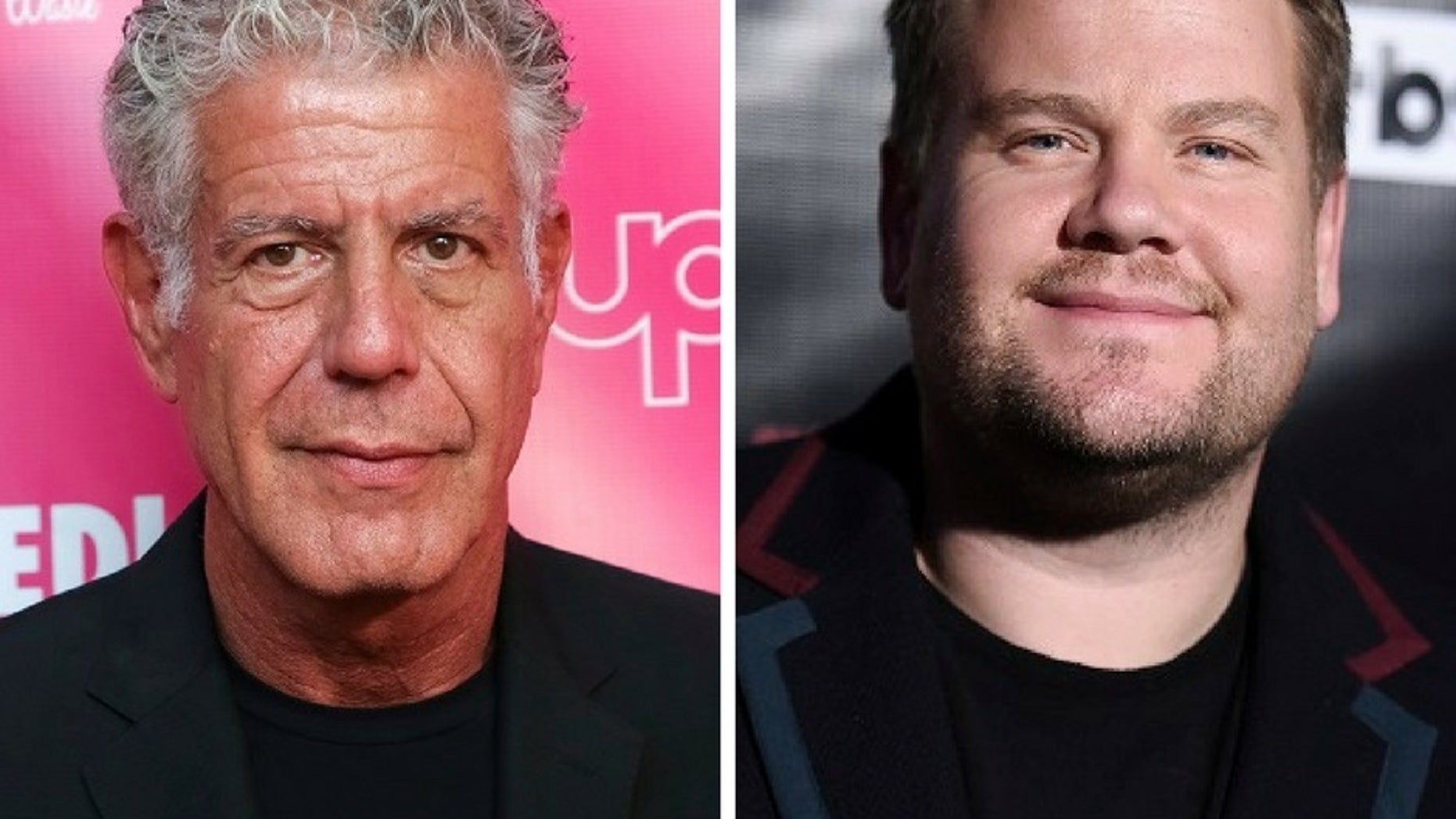 Celebrity chef Anthony Bourdain slammed James Corden in a slew of tweets Sunday after the late night host's controversial jokes about disgraced producer Harvey Weinstein.
The "Parts Unknown" host called Corden a "pandering tool" and an "a—hole" following remarks Corden made at the amfAR charity gala in Los Angeles Friday night.
Corden joked: "It's been weird this week watching Harvey Weinstein in hot water. Ask any of the women who watched him take a bath, it's weird."
"It's a beautiful night here in LA. So beautiful, Harvey Weinstein has already asked me tonight up to his hotel to give him a massage," Corden joked.
WEINSTEIN SCANDAL PUTS SEVERAL MOVIES ON HOLD
Bourdain sounded off on Twitter, writing: "James Corden reveals snickering Hollywood in all its grotesquerie. It's not about masturbation, a--hole. It's about rape."
"James Corden gonna have trouble booking 'talent' at a methadone clinic after this," he added.
Bourdain tweeted: "Mr. Corden is free to tell whatever jokes he likes. As he should be. I'm free to suggest he's a porcine, pandering tool."
Bourdain concluded: "Thing about (James Corden): when he was sweatily dribbling out rape jokes, NOONE stood up and said, ' f--- you, Pop'n'Fresh!'"
The celebrity chef has been a vocal opponent of Weinstein following reports by The New York Times and The New Yorker which detailed the Hollywood producer's alleged sexual misconduct.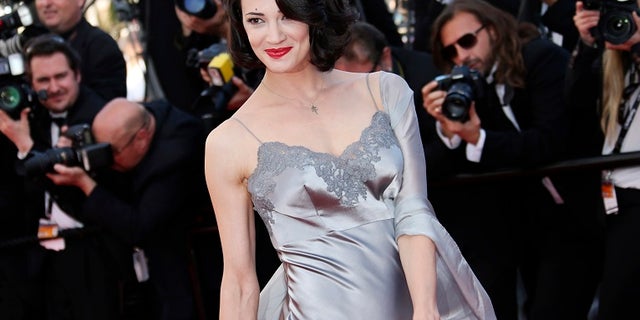 Bourdain's girlfriend, Asia Argento, who is one of Weinstein's accusers, also chided Corden on Sunday on Twitter, saying, "shame on this pig."
HARVEY WEINSTEIN HELPED PAY BILL CLINTON'S LEGAL BILLS DURING MONICA ERA, WASHINGTON POST ARCHIVE REVEALS
Rose McGowan, another Weinstein accuser, criticized Corden's comments on Twitter, calling him a "piglet." The BBC reported Tom Hanks, Fergie and Kate Hudson, who were in attendance at the event, "groaned" following Corden's jokes.
Corden has since apologized for his jokes.
"To be clear, sexual assault is no laughing matter. I was not trying to make light of Harvey's inexcusable behavior but to shame him, the abuser, not his victims. I am truly sorry for anyone offended, that was never my intention," Corden tweeted.
The Associated Press contributed to this report.