Anne Heche says Harvey Weinstein exposed himself, then fired her when she wouldn't have sex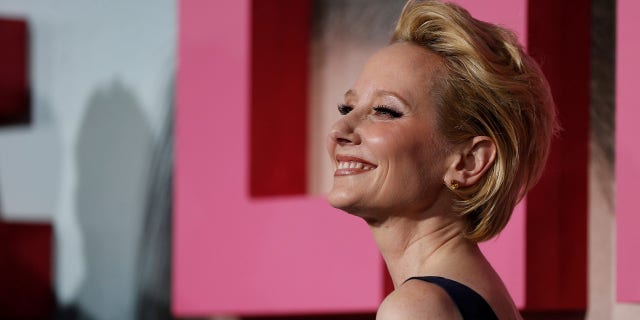 NEWYou can now listen to Fox News articles!
Anne Heche said Harvey Weinstein exposed himself to her and it later led to her being fired from a Miramax job — joining a growing list of women accusing the disgraced movie mogul of sexual misconduct.
The 48-year-old actress appeared on the "Allegedly with Theo Von & Matthew Cole Weiss" podcast on Tuesday and said she refused to give Weinstein oral sex when he exposed himself to her.
"I personally did not suck Harvey's d--k, although he showed it to me and I got out of the room before there was any physical contact," she recalled.
"The fact is, I was fired from a job I had been hired for in Miramax," she added. "The repercussions of standing up for yourself were as deep and targeted as some of the scars of the women who actually got more physically unfortunately involved."
RUMORED HARVEY WEINSTEIN SIGHTING IN LOS ANGELES FREAKS OUT CELEBRITIES
Heche did not reveal when the alleged encounter occurred or what movie she was fired from.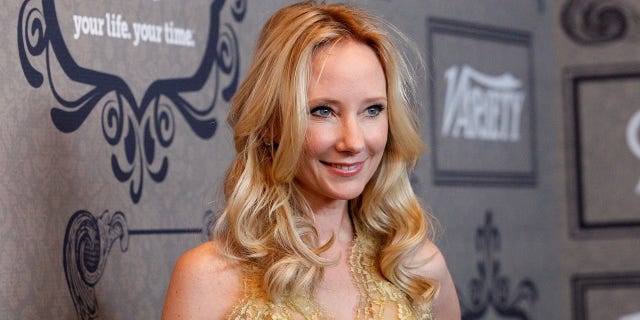 The actress said there is "no bigger monster" than Weinstein, adding she is glad "he is being taken down."
Heche said her childhood abuse helped her gain "strength to stand up to Harvey and many others." She detailed the abuse in her 2001 book "Call Me Crazy."
Heche added, "It was not just Harvey, and I will say that. The callousness I had towards anybody trying to take advantage of me was huge."
She also revealed she never came forward about the alleged incident because she feared Weinstein would target her.
"That's why every one of us was 19, 20, 21 or 22. He didn't go after the 40-year-old woman," she said. "He hits on me when I'm 19, 20, 21, 22, vulnerable, scared [and] frightened. And that doesn't mean it's not going to happen anymore, but it sure as hell got a kick in the pants the last couple of months."
SALMA HAYEK ON 'MY MONSTER' HARVEY WEINSTEIN: HE SAID 'I WILL KILL YOU'
More than 100 women — including Asia Argento, Ashley Judd, Rose McGowan and Gwyneth Paltrow — have accused Weinstein of sexual misconduct from lewd behavior to rape that spanned for decades. Details about the alleged misconduct first surfaced in October from a New York Times report.
In a statement to Fox News, a spokeswoman speaking on behalf of Weinstein denied the allegations.
"While Ms. Heche and Mr. Weinstein were friendly, he denies these claims as nothing more than an attempt to pile on to the current conversation," the spokeswoman said. "Mr. Weinstein denies Ms. Heche's allegations and has further confirmed that there were never any acts of retaliation against any women for refusing his advances."
The former producer is currently being investigated by NYPD, LAPD, Beverly Hills Police and Scotland Yard.
The Weinstein scandal led to several prominent Hollywood figures being accused of sexual misconduct and the start of the "Me Too" movement that has empowered women to speak up about abuse in the entertainment industry.