Andy Cohen reveals how his dog Wacha changed his life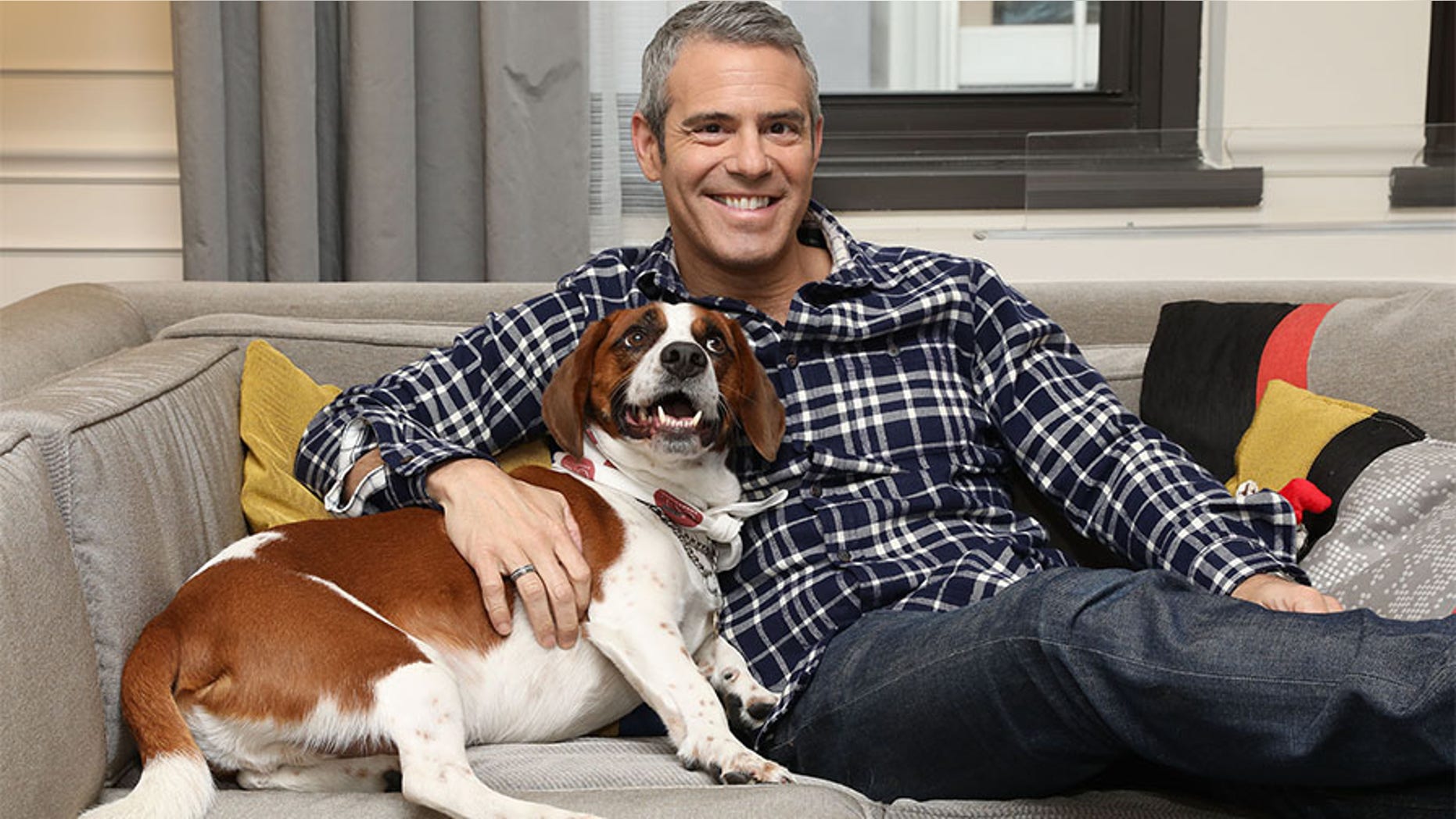 Everyone will be thinking of turkeys this Thursday, but for Andy Cohen, it's all about dogs.
On Thanksgiving, the talk show host behind "Watch What Happens Live" will be looking out for Best in Show as he's the official spokesperson for The National Dog Show Presented by Purina this year. And while people across America will be tuning in to watch hundreds of pooches strut their stuff, for the 49-year-old, it's personal.
Cohen, who's rarely seen without his adopted beagle Wacha, will be encouraging fans to raise donations for #DogThanking, which will provide relief for people and pets affected by hurricanes in Florida, Texas and Puerto Rico.
Cohen spoke to Fox News about how Wacha rescued him, the celebrity who had a rough start with his pet and which family should take a cue from the "Real Housewives":
Fox News: What made you want to participate?
Andy Cohen: I've been working with Purina for a couple of years and I'm helping them promote something that I believe in and it's something I do every day, which is dog thanking.
If you go to your social media and just post anything about what makes your pet great and hashtag it #dogthanking and tag Purina, they will give a dollar for every post for hurricane relief. So, I'm really excited about it because I post about my dog every day and this seems like a great way to raise money for hurricane relief. And the National Dog Show has just become a part of my Thanksgiving ritual every year and I absolutely love it.
Fox News: I'm sure he's met plenty of stars. Who impressed Wacha the most and why?
Cohen: He's met a lot. He loves Connie Britton. He loves John Mayer.
Fox News: And the least?
Cohen: He loves Anderson Cooper, but he and Anderson had a rough start. But now he absolutely loves him. Initially he thought Anderson was trying to steal his bone.
Fox News: Speaking of your celebrity circle, at heart do you still see yourself as a fan?
Cohen: Oh totally. I think that's the key to 'Watch What Happens Live.' Just that I'm just as excited about the guests being there than maybe the fan watching the show is.
Fox News: Who do you think should consider launching their own reality TV series?
Cohen: The Trumps! It's the greatest show on earth.
Fox News: And when one hears your name, the 'Real Housewives' come to mind. In your opinion, what is it about them that continues to fascinate audiences today?
Cohen: I think it's replaced soap operas and it's both relatable and unrelatable and shocking because it's real. And I also think people love judging human behavior. And there's a lot of behavior to judge. And also, I think it makes people laugh. It has a heart.
Fox News: How do you feel about Luann De Lesseps' divorce from Tom D'Agostino?
Cohen: I just want her to be happy. I was surprised. It was fast.
Fox News: Do you think she'll find love again anytime soon?
Cohen: I think so. She looks great. She's got a great attitude.
Fox News: How did committing to Wacha change your outlook on relationships with people?
Cohen: He just really grounded me, you know? Once I opened myself up to a relationship with him, I did so with a person.
Fox News: You once said you believed you were saving Wacha, but he actually rescued you. Can you tell us more about that?
Cohen: Every time I look at him, he cheers me up. We see each other, to quote NeNe Leakes.
Fox News: You have such a busy schedule. How has he brought a sense of stability to your life?
Cohen: As irregular as my life is, and my schedule is, we are kind on a regular track together. We have a real schedule together and a vibe. There's regularity [between us]. We're going to go to the beach this weekend and then chill. We just love hanging out together. He's a great companion.