Andrea Bocelli hospitalized after falling from horse in Italy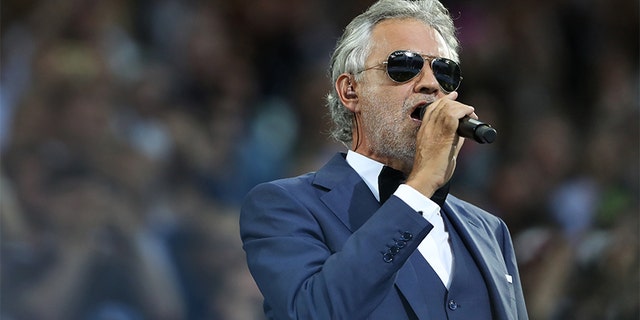 Andrea Bocelli was hospitalized Thursday after he suffered a fall from a horse, Fox News confirmed.
"He was released the same day, is home and doing just fine," wrote a rep for the blind tenor.
TMZ initially revealed Bocelli was horseback riding near Pisa, Italy when he fell and hit his head. The singer was soon airlifted to a nearby hospital.
Bocelli told fans on Twitter he "feels great" and "it was just a trivial fall from a horse."
The artist, who has sold over 80 million albums worldwide, told Fox News in 2016 he leads an active lifestyle when he's not on stage or rehearsing.
"I love riding, boating, I love swimming," he explained. "I am a football fan and a fan of boxing, too. I am also an avid reader. I love chatting, listening to others, [and having] opportunities to laugh and joke. I am a wine connoisseur and admirer… My father loved his land and for his own pleasure produced wine, a tradition that my brother and I still bring forward for passion."
Bocelli is still scheduled to perform Sept. 18 in Jordan as part of his ongoing tour.