Amy Schumer wanted more money for Netflix special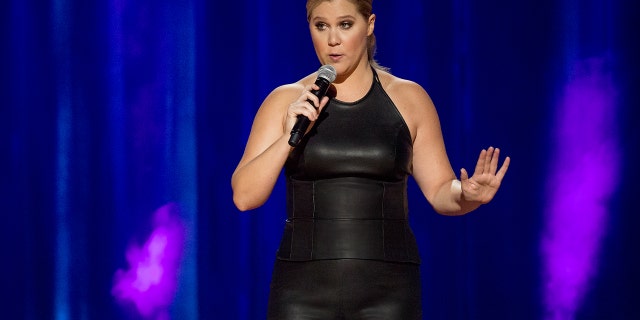 Netflix ended up shelling out a cool a lot more than they expected for Amy Schumer's comedy special after the comedian requested a higher pay day.
The comedian was initially offered $11 million, according to Variety, but later went back to the streaming service and asked for more.
It's a hefty price tag that Netflix likley regrets considering the March special was a ratings disaster, which Schumer blamed on alt-right trolls at the time.
Schumer addressed rumors that she "demanded" more money to match comic legends Chris Rock and Dave Chappelle'S $20 million they received for their specials.
Alongside a nude photo of herself holding a plush hotdog toy, Schumer thanked fans for "chiming in on what you feel I deserve to be paid."
She said on Instagram while she believes "women deserve equal pay," she doesn't deserve "equal pay to Chris and Dave. They are legends."
The 36-year-old added that while she did ask for "more than the initial offer," she did not demand or insist equal pay to Rock and Chapelle.
Schumer's special received overwhelmingly negative reviews from users who tuned in and rated it on Netflix in March.
"I made it 10 minutes into this and shut it off," one viewer review read. The user gave the special one-star out of five.
Another viewer added, "SO BAD!! I did stay and watch the whole show in hopes that it would get better, and it didn't."
Yet another one-star user review added, "It just drags on and on. I'm really disappointed."
The stand-up special didn't do much better with TV critics.
The LA Times' reviewer said the special was too over-the-top when it came to the R-rated content Schumer is known for. Newsday's TV critic gave a similar message, rating the special with a C grade, writing it's "too much" and "too carnal." The Detroit News called the special "funny but predictable."