'American Idol' Winner Kelly Clarkson to Mentor Contestants on NBC's 'The Voice'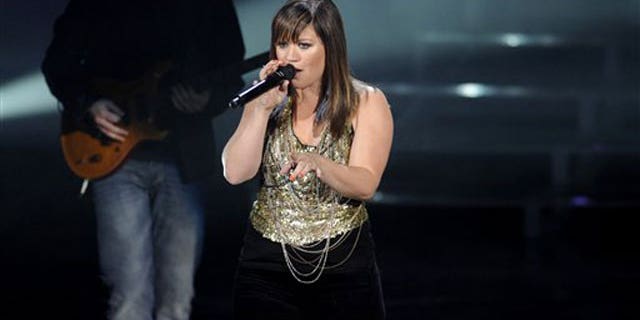 NEWYou can now listen to Fox News articles!
Kelly Clarkson is playing for the other team. The first -- and best-selling -- winner of "American Idol" will appear this season as a mentor on rival singing competition "The Voice."
Clarkson, 29, will provide guidance to singers coached by country superstar Blake Shelton in an episode set to air in late March or April, sources close to the show told the New York Post.
"The thing I love about 'The Voice' is that they're more mentors -- they're not judges," Clarkson said in an interview last September. "I would never really want to be a judge, just because I don't want to break people's hearts.
"I so want to audition for 'The Voice' and see if I can get the chairs to turn around!"
Both Clarkson and Shelton are managed by Starstruck Entertainment, which is run by Reba McEntire's husband, Narvel Blackstock.
Clarkson -- whose latest CD "Stronger" was released in October -- spent New Year's Eve with Shelton and fellow "Voice" coach Adam Levine.
Last season, "The Voice" averaged about 12 million viewers, while "Idol" often topped 20 million on FOX.
FOX Broadcasting is owned by News Corp., which also owns the New York Post and NewsCore.