'American Idol' War! Nicki Minaj Threatens to 'Knock Out' Mariah Carey!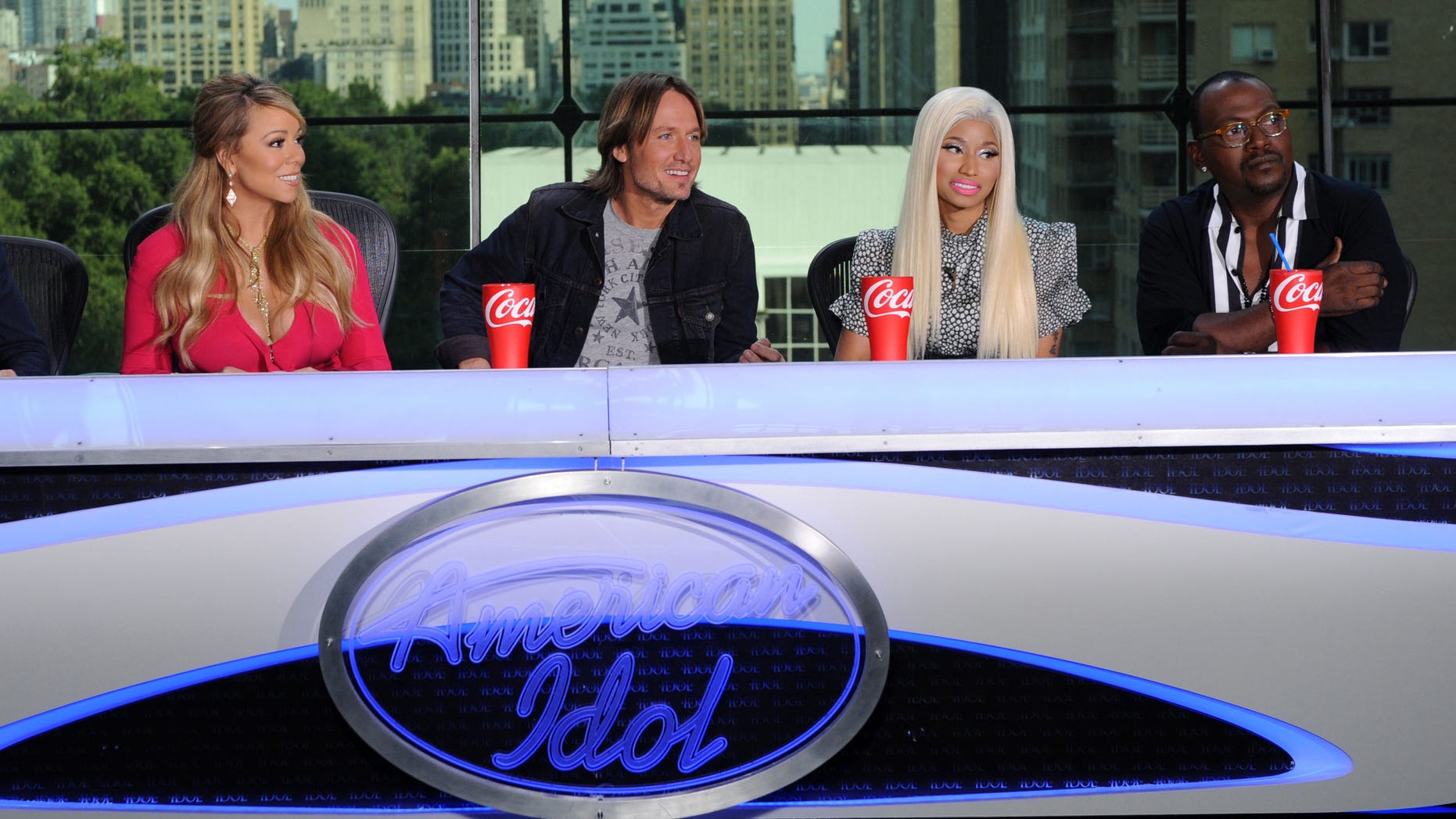 It's a battle of divas on "American Idol" as singers Nicki Minaj and Mariah Carey are at each other's throats, literally!
TMZ got their hands on what appears to be a video of the "Idol" auditions in Charlotte N.C., on Tuesday, where Minaj is standing up to Carey's "highness."
"I told them I'm not f*ckin' putting up with her f**kin' highness over there," a seething Minaj says in the clip.
"I'm gonna knock you out," adds that "Starships" singer.
Country music star Keith Urban and veteran "Idol" judge Randy Jackson, their fellow judges, seem to be trying to stop the chaos and tension building between the two superstars in the footage.
Jackson is heard telling the ladies to "settle down" while Urban, who is seated in between Minaj and Carey, has his hands up trying to calm the feud, to no avail.
"Get this s**t in self control," Minaj is heard telling Carey, whose response can't be understood. "Get in control. Get in control."
"Don't lose your head," Minaj continues."Don't lose your head. Don't tell me I'm a gangster. So every time you patronize me I'm-ma take it back, and if you've got a f**king problem, handle it."
TMZ says that the argument began over disagreeing views of a contestant who had just performed.
"I'm not gonna sit here every f**king minute to have you come down and harass me every minute every day," Minaj added.
The entertainment site adds that from the looks of it, "American Idol" producers are concerned about the future of the show if Minaj and Carey don't shake hands and make peace.
Just two weeks ago, "Idol" executive producer Nigel Lythgoe  denied rumors that Minaj and Carey are not seeing things eye to eye.
"It's not about them. They know that," Lythgoe told TVGuide.com.
"It's about the kids that come out there," he said. "It really has already become very constructive to the point of we'll say, 'Oh for Christ's sake, shut up. Let's move on.' If they're saying 'no,' they've got to tell them for half an hour why they're saying 'no' and how they can improve and come back."
Follow us on twitter.com/foxnewslatino
Like us at facebook.com/foxnewslatino