'American Idol' Recap: Read 'Chicken Soup for the Idol Soul,' It Really Works!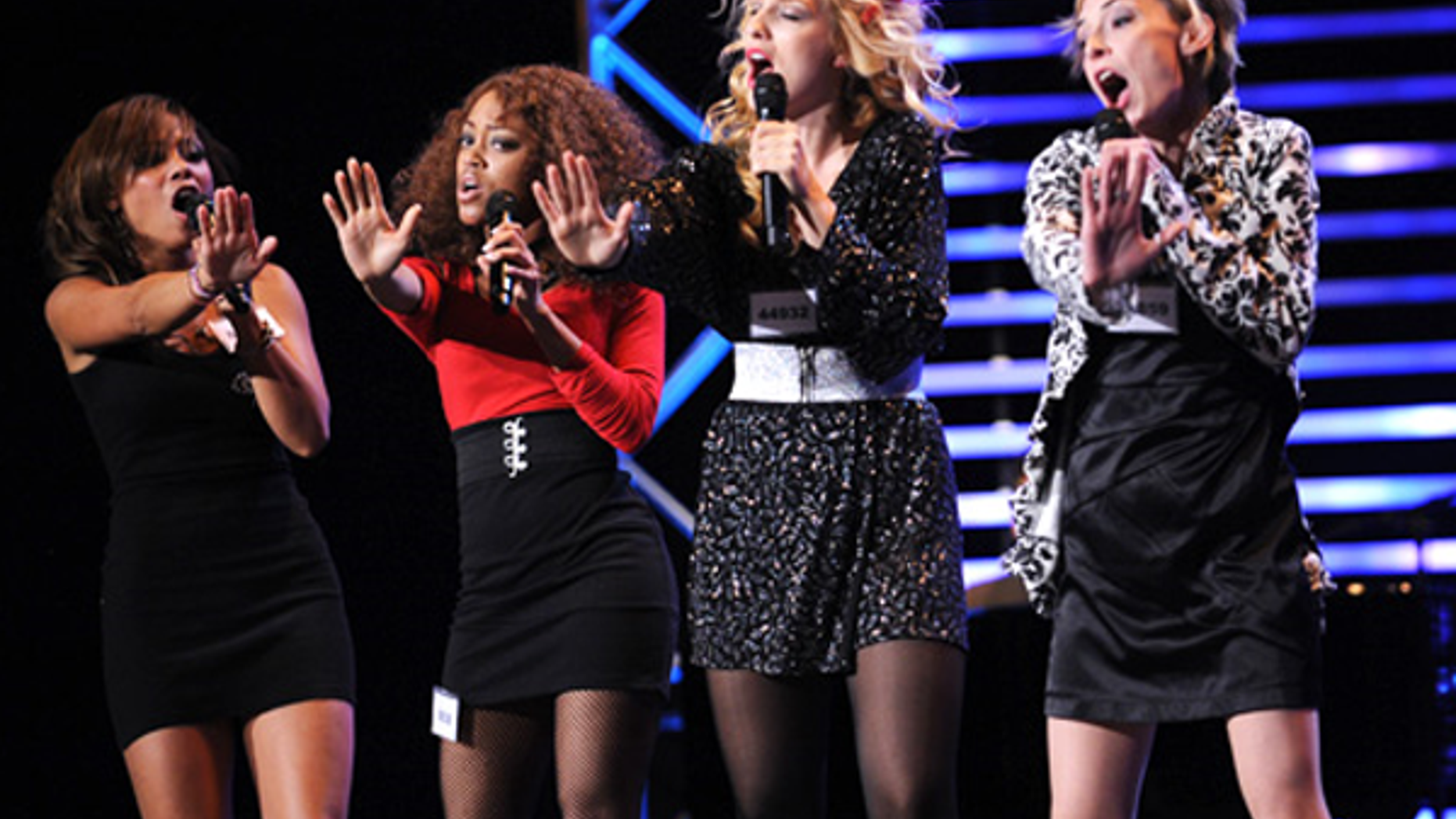 Believe it or not, "emotional time bomb" Ashley Sullivan is still hanging in there on "American Idol."
After nearly quitting the show during Wednesday's Group Week episode, Ashley seemed more confident about her solo -- sort of. The cameras caught her reading "Chicken Soup for the American Idol Soul" during her down time (yes, this is a real book -- we checked) and complaining about how she hasn't gotten to wear her bathing suit yet.
When it came time to perform, Ashley announced that she would be singing an a cappella version of Michael Buble's "Everything" -- her song for her boyfriend, who was in the audience. Seems normal enough, right? Wrong. Ashley kept cutting herself off, saying she was "freaking out" and that she was sorry.
Drama also seems to follow Chelsee Oaks wherever she goes. First, her uncooperative ex-boyfriend was sent home for refusing to dance or sing during Wednesday's episode; on Thursday's show, her newfound "best friend" Jacqueline Dunford (the remaining half of the lovey-dovey "power couple") fell ill -- and was forced to leave the competition. A clearly shaken Chelsee was not at her best when she performed Kelly Clarkson's "Because of You" -- and sadly, both of the "Idol" couples are now gone.
Go behind-the-scenes with the "American Idol" hopefuls who we'll see during Vegas Week.
On a brighter note, the show made us laugh with tears coming out of our eyes on Thursday for perhaps the first time in ten years. Deep-voiced Scott McCreery signed up to sing "I Hope You Dance," even though he didn't really know the song -- and let's just say it didn't go well.
As McCreery stumbled through the lyrics, the "Idol" producers featured subtitles of what he was singing karaoke-style on the screen -- and it was something about "nuts of wonder" and "jeans." If you didn't catch it, rewind your DVR: It's a must-see.
A few other highlights:
--Lauren Alaina, the 15-year-old frontrunner, was a show-stopper as always, reprising Steven Tyler's own song, "I Don't Want to Miss a Thing." This girl will be hard to beat.
--We loved cowboy John Wayne Schultz's touching version of "Landslide," dedicated to his mom in the audience.
--Karaoke host Clint Jun Gamboa impressed the judges with "Georgia on My Mind" -- but we don't really think he deserves to be there anymore after how he treated 15-year-old Jacee Badeaux.
--Chris Medina is starting to remind us of last season's Andrew Garcia. His version of "My Prerogative" sort of had that "Straight Up" quality.
--Gorgeous Julie Zorrilla played the keyboard and totally rocked "Love Song."
--Love child Brett Loewenstern has a nice tone to his voice and seems like a genuinely kind person, asking his competitors if they wanted to "grab hands."
--Robbie Rosen, 16, really stood out with "Gravity" -- consider us moved.
--Casey Abrams wowed the judges by playing the stand up bass while singing "Georgia on My Mind." Is he the "Neil Armstrong" of "Idol"? Maybe.
In the end, most of our favorites made the cut, including Chris Medina, Jacee Badeaux, Brett Loewenstern, Robbie Rosen, Lauren Alaina, James Durbin, Julie Zorrilla, Scotty McCreery and janitor Naima Adedapo.
But we're still shocked that Ashley Sullivan survived to see another week. Is it just a ploy for ratings, or are the judges seeing something that we aren't?