'American Idol' Producers on Mariah Carey Nicki Minaj Feud: Speculation is 'Inaccurate'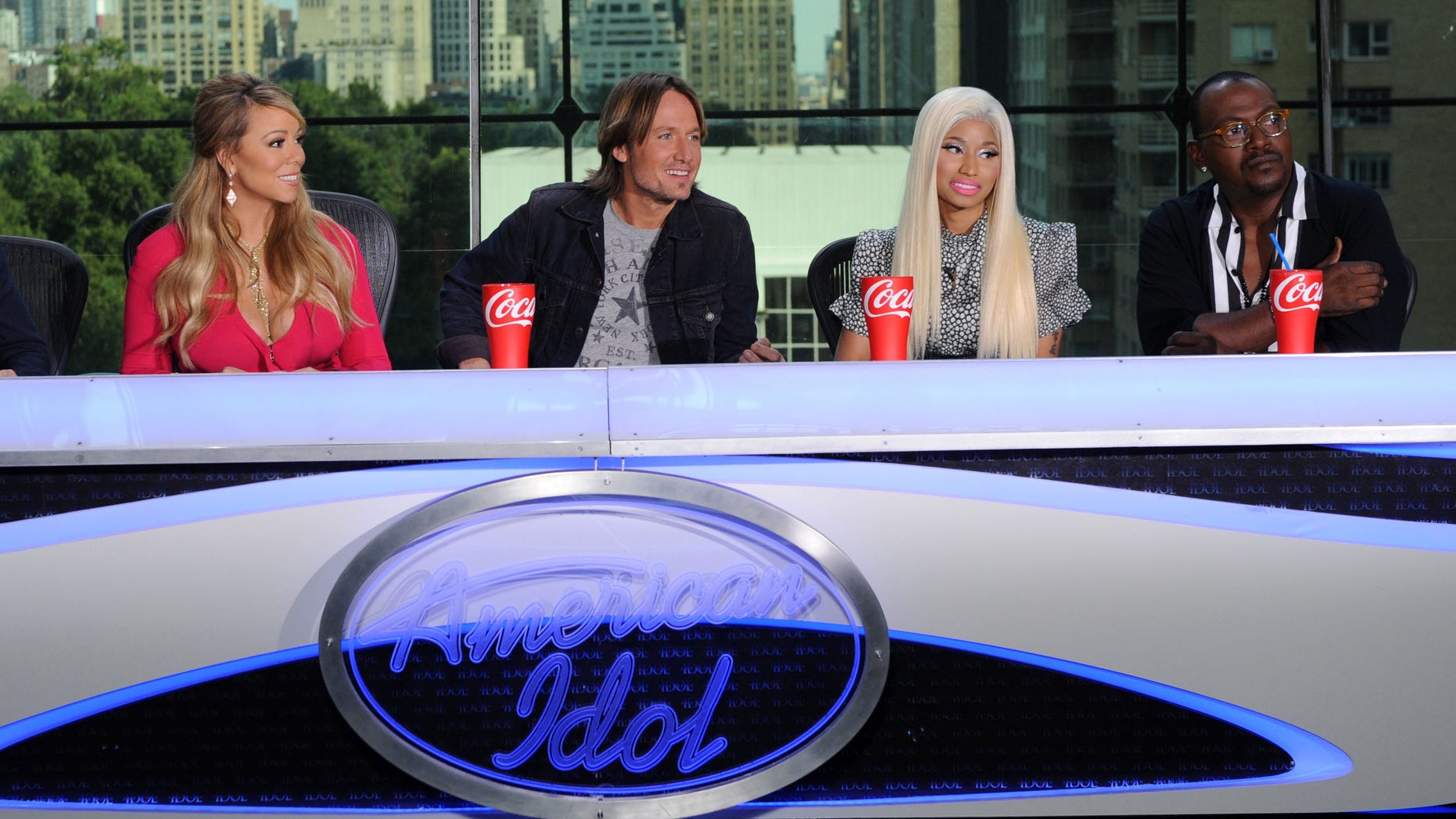 'American Idol' producers have spoken and they are standing behind their feuding divas.
Entertainment publication Access Hollywood is reporting that the 'Idol' crew supports both Mariah Carey and Nicki Minaj calling their judging efforts "dynamic" and the "most passionate."
"This is one of the best, most passionate, dynamic and invested judging panels we've ever had," "Idol" producers said in a statement to the entertainment site.
"We love and support all of the judges and the fantastic work they are doing, and we can't imagine a better group to find the next 'American Idol.'"
The producers of the popular singing competition added that all of the allegations of trouble between Carey and Minaj are "inaccurate" and that "production is going extremely well" as the judges concentrate on finding singers in New Orleans, La.
"Idol" producers released the statement just as Mariah Carey bumped up security after allegedly claiming that Minaj threated to 'shoot' her with a gun.
As Fox News Latino previously reported, Carey told ABC News reporter Barbara Walters that she feared Minaj would "shoot her," after rumors were swirling that Minaj threatened her on the "Idol" set.
"Nicki walked off the set and multiple people heard Nicki say, 'If I had a gun I would shoot the b****," Walters said on ABC's "The View," adding that Carey told her over the phone "she can't take a chance" and has "hired extra security."
"Nicki has not apologized and since then they have been together at meetings with producers and judges," Walters added.
"After the meeting, Nicki said 'I love you but we might fight again," and Mariah responded "No, we will not."
Walters said that Carey feels emotionally unstable but will continue with "Idol" because "she loves the show and loves mentoring the contestants."
According to TMZ both Carey and Minaj were involved in the photo shoot and agreed to post together for photos.
As for Minaj, the "Super Bass" singer took to Twitter to express her thoughts on the gun- scandal and openly poked fun at Carey.
"Hey yAll. Lets just say nicki said smthn about a gun. ppl will believe it cuz she's a black rapper. Lmao. I'll then hit up Barbara n milk it," Minaj wrote on Thursday.
"I guess it hurts 2 have the producers tell u to ur face that nicki is the best judge we've had since Simon," she added. "Awww, poor u. Keep them lies cmn. Barbara walters didn't reach out from our team barbz. I guess we're too dangerous. Don't shake if u don't wannA get shook!!!!"
Follow us on twitter.com/foxnewslatino
Like us at facebook.com/foxnewslatino