'American Idol' execs considered replacing Mariah Carey with Jennifer Lopez mid-season, report claims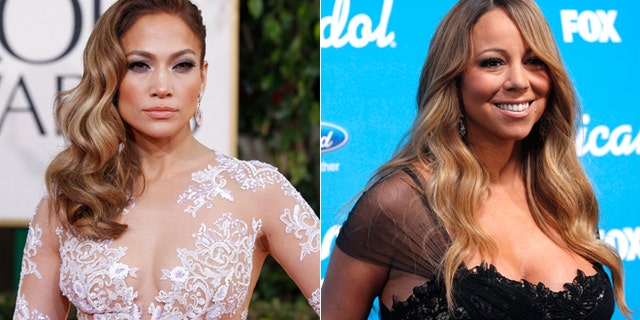 Did Mariah Carey almost get voted off "American Idol"?
According to report from The Hollywood Reporter, "Idol" execs were considering replacing the singing sensation with veteran judge Jennifer Lopez mid-season in an attempt to boost ratings. But the plan fell apart when Carey's team threatened to take legal action against the show, "knowledgeable sources" told THR.
A rep for Fox denied the report, told FOX 411: "This is just another ridiculous 'Idol' judge rumor, likely started by talks of Jennifer performing on the finale."
Carey's rep also contested the report, as did "Idol" producer Nigel Lythgoe.
"I have not been included in any conversation regarding replacing Mariah with Jen this season," Lythgoe told The Hollywood Reporter.
And while it seems the rumors may not have much merit, that doesn't mean fans of the show wouldn't be happy to welcome Lopez back to the judging panel.
Lopez fit well on the panel when she judged alongside Steven Tyler and Randy Jackson.
This season's judges haven't meshed quite as well. Carey and rapper Nicki Minaj have clashed several times on the series, most recently last week when Minaj called Carey "sir" while the two were bickering.
Original "Idol" judge Randy Jackson still sits on the panel along with country star Keith Urban, who is awkwardly positioned between Minaj and Carey.
There has been no word yet on which judges, if any, will return to the show for another season.