Amber Heard reportedly arrested for domestic violence in 2009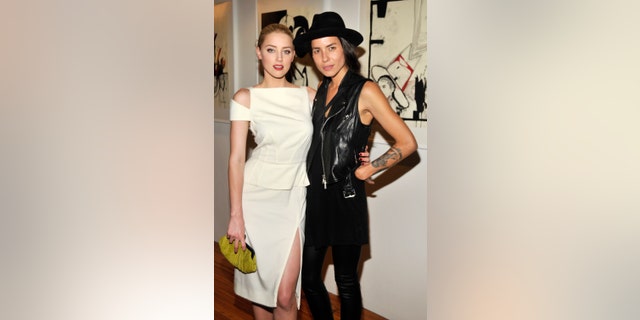 NEWYou can now listen to Fox News articles!
Amber Heard was reportedly arrested for domestic violence against her ex-girlfriend in 2009.
The actress, who has recently made headlines for claims her estranged husband Johnny Depp physically abused her, was reportedly arrested at the Seattle-Tacoma International Airport for hitting her former domestic partner.
TMZ reports Heard hit Tasya van Ree in the arm and was subsequently arrested and booked for misdemeanor domestic violence. She reportedly appeared in court the next day where the prosecutor declined to move forward with the case because Heard and her then girlfriend both lived in California.
According to audio of the court hearing obtained by TMZ, the judge explained to Heard, who had changed her last name to van Ree, that she was not fully off the hook.
He said prosecutors could refile the charges within the two-year statute of limitations.
A lawyer for Heard did not immediately return FOX411's request for comment.