Amber Heard initially didn't make abuse claim in order to protect Depp's career, attorneys say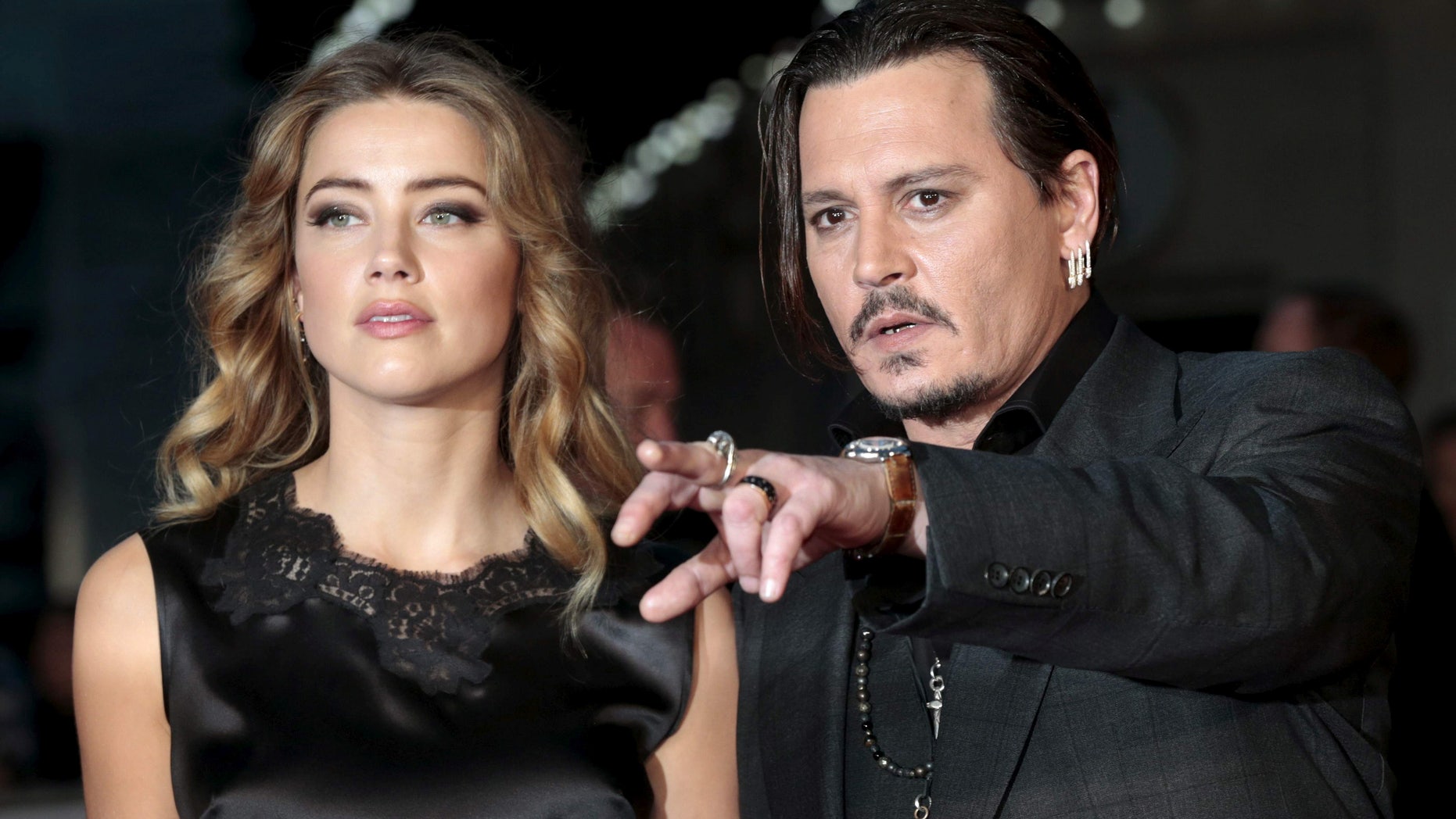 Amber Heard initially did not make an abuse claim against her estranged husband Johnny Depp in order to protect his reputation, attorneys for the actress said Tuesday.
"In reality, Amber acted no differently than many victims of domestic violence, who think first of the harm that might come to the abuser, rather than the abuse they have already suffered," Samantha Spector and Joseph Koenig said in a statement.
Heard obtained a temporary restraining order against Depp on Friday, alleging the actor threw her cell phone at her face, striking her below the right eye during a fight on May 21.
The Los Angeles Times, citing a police report, reported that Heard told responding officers the encounter was a "verbal dispute only." However, an LAPD spokesman told the Associated Press the department has no information about Heard speaking with officers.
Heard filed for divorce on May 23, citing irreconcilable differences. She appeared at a Los Angeles court on Friday and had a bruise on her right cheek below the eye.
"As the result of Amber's decision to decline giving an initial statement to the LAPD, her silence has been used against her by Johnny's team," Spector and Koenig said. "Amber did not provide a statement to the LAPD in an attempt to protect her privacy and Johnny's career."
Depp's lawyer has accused Heard of using the abuse allegations to try to gain an advantage on the actor in divorce proceedings. She is seeking spousal support, but Depp is asking a judge to deny that request.
"Amber is simply a victim of domestic violence, and none of her actions are motivated by money," Heard's lawyers wrote. "Amber is a brave and financially independent woman who is showing the courage of her convictions by doing the right thing against Johnny's relentless army of lawyers and surrogates."
Heard and Depp met on the set of the 2011 film "The Rum Diary" and were married for 15 months before the divorce petition was filed. Heard wrote that May 21, the day of the alleged assault, was the first time she had seen Depp in a month.
The actress reported in a court filing that she has about $10,000 a month in income, but her expenses total nearly $44,000 a month.
Depp is traveling overseas on tour with his band, Hollywood Vampires. His latest film, "Alice Through the Looking Glass" bombed at the box office, earning just over $28.1 million in its opening weekend, according to figures released Sunday.
The Associated Press contributed to this report.