Amber Heard addresses her sexuality: 'I don't identify as anything'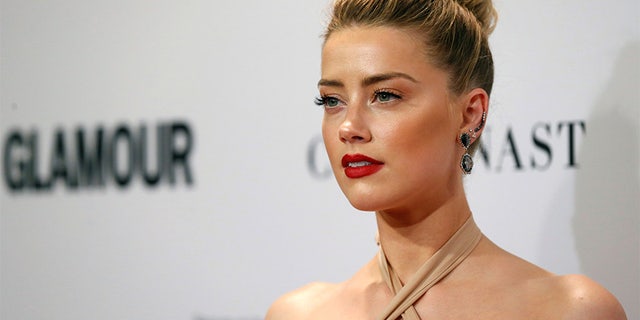 Amber Heard isn't interested in giving her sexuality any kind of label.
When Allure Magazine asked the 31-year-old if she identified as bisexual, the actress responded, "I don't identify as anything."
"I'm a person," explained Heard. "I like who I like. I happened to be dating a woman, and people started taking pictures of us walking to our car after dinner. I [was] holding her hand, and I realized that I have two options: I can let go of her hand and, when asked about it, I can say that my private life is my private life. Or I could not let go and own it."
Heard, who previously married Johnny Depp, finalized her divorce from the actor earlier this year. But before her rocky marriage became highly publicized, Heard was dealing with a different kind of unwanted attention over her sexuality.
When she starred opposite Nicolas Cage in 2011's "Drive Angry," followed by "The Rum Diary" that same year with her ex, Heard claimed critics believed she was putting her career in jeopardy as the romantic lead.
"They pointed to no other working romantic lead, no other actress, that was out," said Heard. "I didn't come out. I was never in. It's limiting, that LGBTQ thing. It served a function as an umbrella for marginalized people to whom rights were being denied, but it loses its efficacy because of the nuanced nature of humanity.
"As we become more educated and expand the facts of our nature, we keep adding letters. It was a great shield, but now we're stuck behind it. It's so important to resist labels. I don't care how many letters you add. At some point, it's going to spell 'WE ARE HUMAN.'"
These days, Heard is more interested in pushing for quality, especially within Hollywood.
"History tends to favor those on the right side of it," said Heard. "Whether it's civil rights in 1962 or suffrage in 1914 or gay rights in 2007. All of these debates seemed specific at the time, but if you pull back to the macro, there's a trend: fairness. Justice is not as nuanced or delicate as it's made out to be. And as the texture of our culture changes, [equality] will manifest differently in other debates."