Amanda Seyfried doesn't want to shoot sex scenes anymore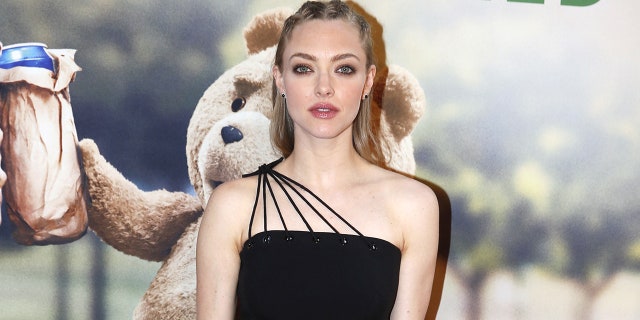 Now that she's married and a mother, Amanda Seyfried is much less eager to strip down for the camera.
"I feel more empowered [since having a daughter]," Seyfried, 32, told PorterEdit in an interview released Friday. "I'll say, 'No, I can't do that press trip, I'm spending time with my daughter.' 'Oh, you want my top off for that part? How about we scrap that sex scene altogether?' And 'No, I'm not wearing those thongs.'"
The "Mamma Mia" star wants three or four more children with husband Thomas Sadoski, whom she married in March 2017 when she was nine months pregnant with their daughter.
Seyfried said she and Sadoski met when they were "both in bad relationships" (she was dating Justin Long and he was married to Kimberly Hope), but didn't pursue one another until they were both single.
AMANDA SEYFRIED AND HUSBAND THOMAS SADOSKI WERE IN 'BAD RELATIONSHIPS' WHEN THEY MET
"[Sadoski] never flirted, never disrespected his wife," Seyfried said of their beginnings. "That was another reason why I thought, later on, that I could marry him."
The couple married without any guests, nor a reception, which she says was the plan all along.
"I really wanted to have rings on in the hospital," she said. "And what if something goes wrong, and he's not legally my husband?"
Their whirlwind romance blossomed on the set of Broadway's "The Last Word" in 2016 with Shirley MacLaine, and they got engaged after just six months together.
"It was amazing," Seyfried gushed of their courtship after Sadoski, 42, filed for divorce from Hope. "It felt healthy and freeing and clean. We can tell the story without any guilt."
This article originally appeared on Page Six.