Amanda Bynes writes flirty tweet about Miley Cyrus' fiance Liam Hemsworth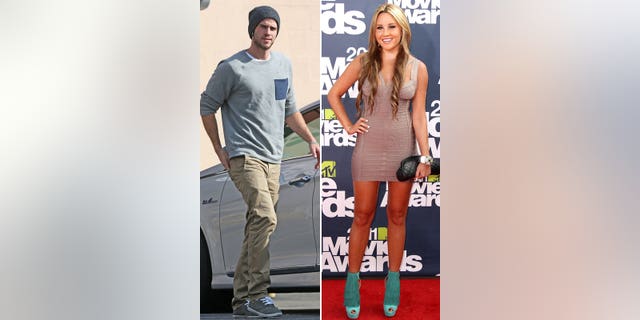 Is Amanda trying to anger Miley Cyrus? Days after Liam reportedly dumped Miley, the former Nickelodeon tweeted about the hunky Australian, calling him the "most gorgeous man" on Earth.
Amanda Bynes has been dishing it out on Twitter, dissing Chrissy Teigen, Lance Bass and Jenny McCarthy. Surprisingly, she's now sending a bit of flattery Liam Hemsworth's way. Should Miley Cyrus be worried?
Amanda tweeted on June 4, "Liam Helmsworth is the most gorgeous man on the face of the earth other than Tanz Watson. FYi!"
While the tweet may seem innocent to some, Amanda, 27, and Liam, 23, reportedly hooked up years ago, before he connected with Miley, 20, on 2009′s "The Last Song." Not to mention that Miley and Liam are reportedly experiencing an "off" phase right now.
At least Amanda didn't ask Liam to murder her vagina, right?
Miley Cyrus & Liam Hemsworth's Relationship Gets More Complicated
Miley and Liam have been engaged for over a year, but since their engagement in June 2012 they have hounded about split rumors after Miley was spotted without her engagement ring during various outings.
Plus, Us Weekly reported that Liam dumped Miley on May 29. Amanda's tweet to Liam just adds a whole new layer to this complicated relationship.
Click here for more of her wild tweets from The Hollywood Life.