Almost -'Idol' Teacher Scott Dangerfield Chimes in on Wisconsin Teacher Protests, Another Shot at Fame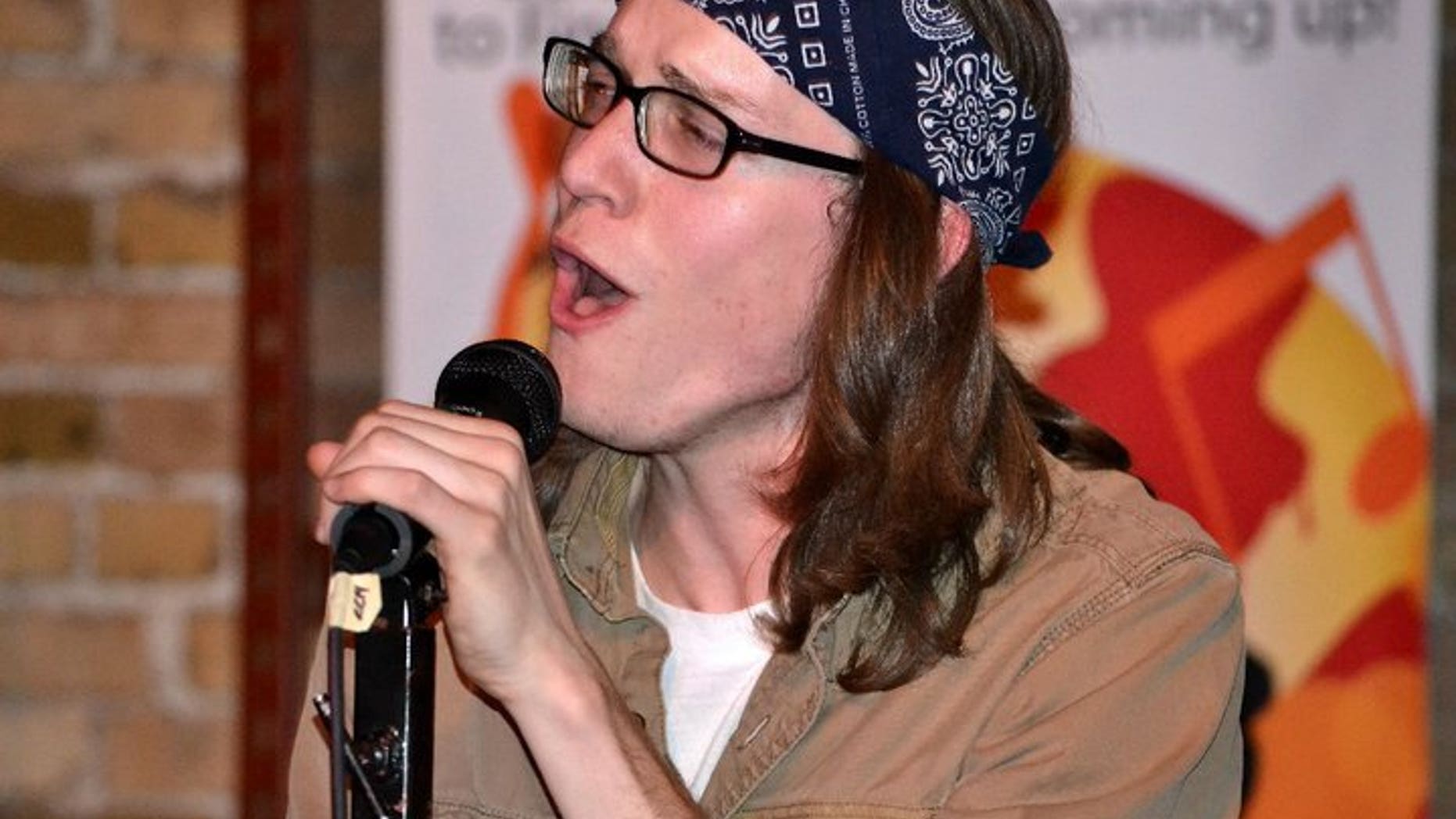 Scott Dangerfield was an early fan favorite to win this year's "American Idol."
At the Milwaukee auditions, Jennifer Lopez told him "You might be the best I have seen so far," after his soulful rendition of Amos Lee's "Dreamin." Randy Jackson gave him a "100-million-percent yes."
After that, Dangerfield was on his way to Hollywood. Or at least it seemed so.
When Hollywood Week kicked off in Los Angeles on February 10, Dangerfield was braving 15 degree weather over 2,000 miles away.  He didn't miss his flight, he wasn't sick, he was doing what he felt was more important.
"I love where I'm at right now. The high school I teach is great. I have 96 awesome students, hopefully they feel the same way about me," Dangerfield told FOX411.
The 22 year-old University of Wisconsin senior is in his last semester of student teaching—an experience he decided was more important than the lights, fame, and opportunities of Idol.  When the show's producers told him the dates of the next round of competition, he realized it fell right in the middle of his final semester of classes and his student teaching experience at a local high school.
"Honestly at the time it didn't even really feel like a choice to me," Dangerfield says.  "I've made an obligation to my so-operating teacher, my students, and the university, and I can't go back on that.  So I just called them up and told them I can't continue."
His dedication is even more inspiring as, at the beginning of the semester, one of Scott's teachers told the class there would be no teaching jobs in Wisconsin for any of the graduating students.  The State Legislature's Wednesday vote to end collective bargaining also affects job security in the teaching profession, Dangerfield said.
"I do believe workers have the right to collectively bargain. And I think that's a right that everyone deserves the opportunity to have," Dangerfield said. "But I can't really speak against it, because the electorate voted in representatives, and now they're representing their voice, and that's how democracy works."
The protests and politics in Madison over the past few weeks have also provided some great teaching opportunities in the classroom, he says.
"I definitely bring it up on almost a daily basis because it's a good way to start out discussions, whether it's about economics, balancing budgets, whatever," he said.  It's nice to have it as a tool, as a current event right in our backyard to use in the classroom."
And of course Dangerfield also has his 'Idol' experience to use as a tool as well. He said when one of his students found out their teacher turned down the show to be with them, the student asked "Man, you didn't go to Hollywood?! You gave up J-Lo for this?"
Giving up J-Lo and the Idol experience to finish his education is a decision his mother couldn't be happier with.
"I am proud of my son for staying in school. 'American Idol,' to me, is not very important," Meredith Dangerfield told FOX411.
Teaching and singing run in the family, she says.  Her husband taught French, she taught special education, and their oldest daughter has continued the teaching tradition along with Scott. The singing tradition, Meredith says, is evident by the songs and guitars that breakout whenever the family gets together. This past Christmas the family even recorded a Christmas CD for their grandmother.  She says the family wasn't at all surprised by Scott's successful audition.
"We always knew that his voice was good enough that he could make it to Hollywood, and that's what scared us because we really wanted him to complete his education first."
If the job market is bad next year, and Dangerfield isn't able to use his voice in a classroom this fall, he says a return to "American Idol" isn't out of the question.
"Depending on what the market looks like for teaching, which isn't very good right now, especially with all these budget cuts coming up," he said. "So I've definitely considered it for next year."
Until then, he's planning on enjoying his last few months of student teaching the kids that mean more to him than Hollywood; and hearing all about what could've been with J-Lo.