Alma Awards: Eva Longoria Gets Heat for New Squeeze Mark Sanchez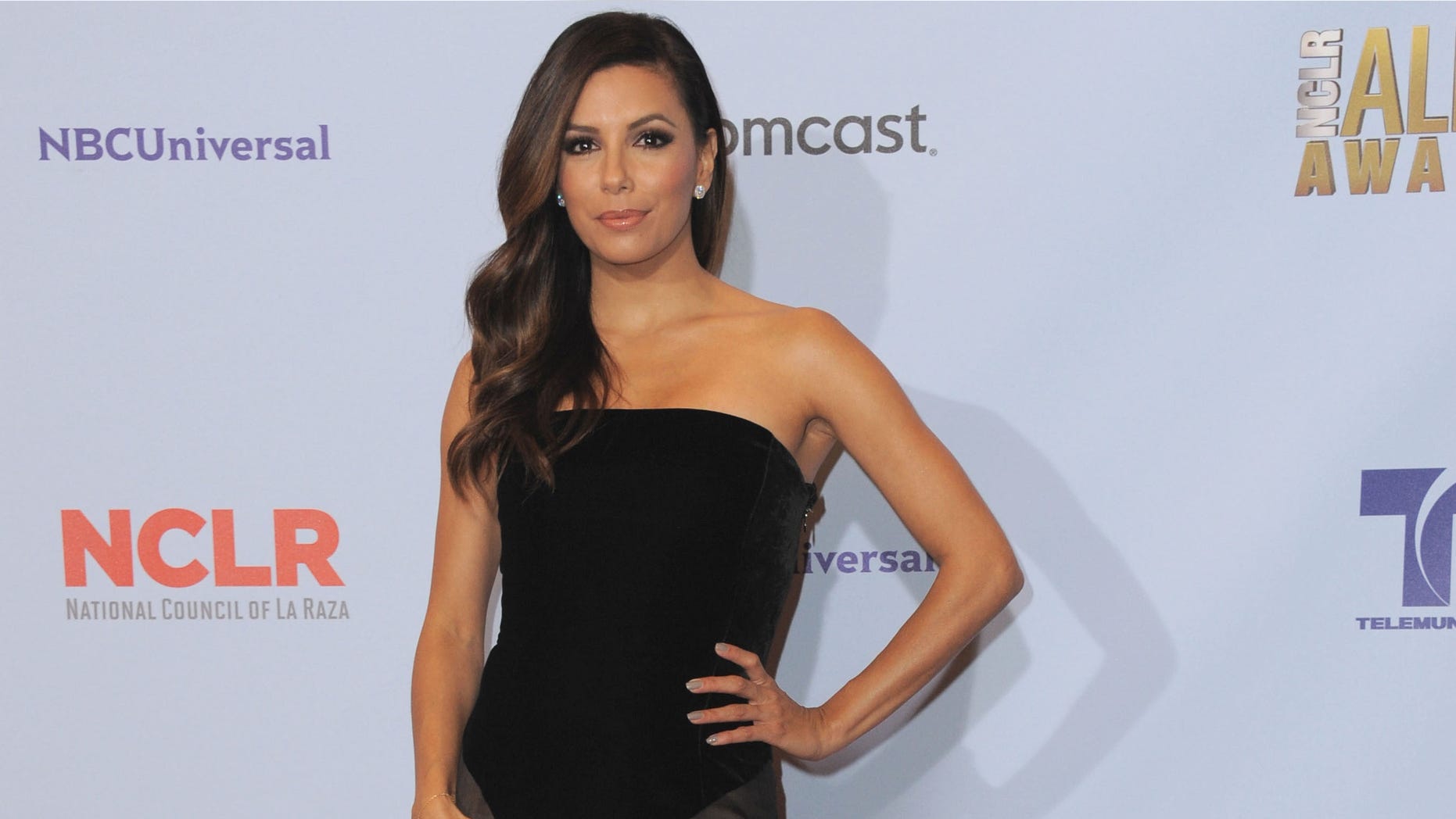 Although the heat soared hitting the 92 degree mark, it was something else that was making the Eva Longoria sweat as she hit the red carpet for the 2012 Alma Awards.
The show, which honors Latinos in TV, film, music and sports, was taped at the Pasadena Civic Auditorium in Los Angeles, Calif., on Sunday and will air on Friday, September 21 on NBC.
Longoria, who was the bell of the ball as co-host and producer of the awards ceremony, giggled coyly and walked away from the press line when asked, "how did you meet Mark Sanchez and what did you find attractive about him?"
Sanchez was a no-show at the event, (he had a football game in Pittsburgh) but the pair was recently seen together in New York.
And although she didn't answer any questions about her personal life, her professional life seems to be better than ever.
Longoria, who already has produced films such as "The Harvest," will soon add director to her resume, as she takes on "Devious Maids," a show in which she is the executive producer and works with fellow Latinas Dania Ramírez and Judy Reyes.
Although she kept mum about her new squeeze, Longoria did tell reporters she will be directing a few episodes for the series. Longoria is producing the drama alongside "Desperate Housewives" creator Marc Cherry for the Lifetime network.
Christina Aguilera, who was being honored with a Special Achievement Award, got loads of attention as  fans waited in the stands hoping to get a glimpse of "The Voice" judge.
Aguilera showed off her ample curves in a tight black dress, while walking the red carpet. The singer donned a pulled back ponytail with purple streaks.
"Christina does a lot of work philanthropically so we wanted to honor that, she's awesome," Longoria told reporters.
Other celebrities that walked the red carpet included Jake Gyllenhaal, who starred alongside Michael Peña and America Ferrera in the upcoming drama "End of Watch."
Natalie Morales, Nicole Richie, Dania Ramírez, Robert Rodriguez, Ana Ortiz and Andy García were also present celebrating the achievements of top Latino performers.