Allman Brothers Band guitarist Dan Toler dies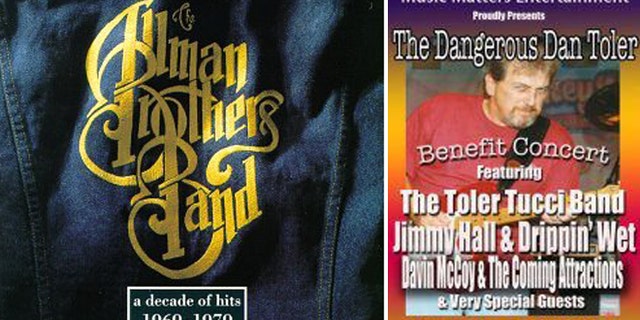 Guitarist Dan Toler, of the rock band The Allman Brothers, died on Monday after a long battle with ALS, or Lou Gehrig's disease.
Known as "Dangerous Dan," Toler was a member of The Allman Brothers from 1979 until 1982. He played guitar on the band's hit albums, including "Enlightened Rouges" and "Brothers of the Road."
Toler also played in several other groups, such as Dickey Betts & Great Southern, along with his late brother David "Frankie" Toler. The brothers also played together in the Gregg Allman band and eventually formed The Toler Brothers Band in the 90s.
``His ability to make people laugh and feel good and happy was amazing,'' his former bandmate Chaz Trippy told the Sarasota Herald Tribune. ``That smile of his is just a force of life and, God, how he loved playing that guitar.''
In 2009, "Dangerous Dan" teamed up with John Townsend and formed the Toler/Townsend band. Their self-titled album was released later that year.
In 2011, Toler announced he was suffering from amyotrophic lateral sclerosis, a disease of the nerve cells.
The legendary rocker passed away in his home in Sarasota, Fla. He was 65, according to Rolling Stone. He is survived by his wife, Debbie, and their daughter Danielle Franz.