Alleged Miley Cyrus Stalker Charged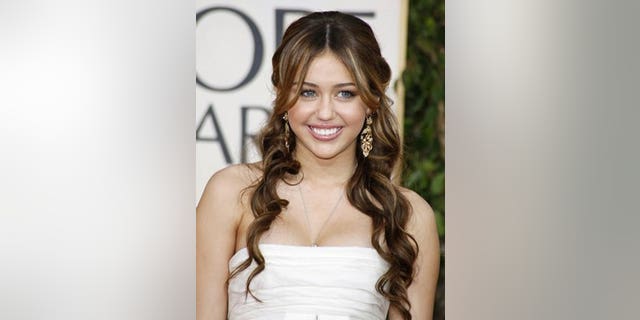 SAVANNAH, Ga. – A 53-year-old man who told police he is secretly engaged to marry Miley Cyrus has been charged with attempting to stalk the teenage "Hannah Montana" star, who is filming a movie in the Savannah area.
Tybee Island Police Chief Jim Price said Wednesday that Mark McLeod, 53, of Appling was arrested after Walt Disney Pictures security officers reported he had returned to the beachside movie set Sunday after police warned him to stay away in June.
"He was asking for Miley and going up and knocking on some doors" of beach homes near the set, Price said. "The security guards recognized him. In fact, he went up to the security guards and asked them 'Is Miley around?"'
Police on Tybee Island, 12 miles east of Savannah, have been on the lookout for McLeod since he was arrested there June 22 on misdemeanor charges of disorderly conduct and obstruction of a police officer.
Price said officers arrested McLeod after he tried to breach a security perimeter around the movie set. A police report says McLeod told officers he had come to the beach "to be with Miley" and tried to head butt one of them when he was handcuffed. McLeod later told police he and the 16-year-old Cyrus "were supposed to be together and we couldn't stop it."
Officer Warren Millikan wrote in his June report that McLeod claimed he'd met Cyrus 18 months earlier, that he'd sent her diamond rings and other gifts and that she had accepted his marriage proposal.
The report said McLeod told police Cyrus' father, country singer Billy Ray Cyrus, approved of their relationship and that Miley Cyrus sent him "secret messages" through her TV show.
The officer's report quoted McLeod as saying, "Our eyes met at her concert and we both knew. I walked straight through security and up to her bus. Bill Ray was standing there. He shook my hand and said you're the good man we've been praying for."
Cyrus has been working on the movie "The Last Song" in coastal Georgia since mid-June. Filming is supposed to wrap up later this month.
McLeod was released from jail in June after signing papers agreeing to return for a court appearance Sept. 1. Price said police obtained a warrant to charge him with criminal attempted stalking, a misdemeanor, after he came back to the island Sunday.
McLeod has made no known threats to Cyrus, Price said, but the attempted stalking charge was warranted because "he's been warned by the police officers not to come back after the first arrest."
Sheriff's deputies in Columbia County arrested McLeod at his home in Appling, 180 miles from where Cyrus is filming, Tuesday evening. He was being transported Wednesday back to jail in coastal Chatham County.
McLeod does not have a listed telephone number in Appling, and police records did not indicate he had hired an attorney. Todd Martin, a public defender in Chatham County, said his office had not been asked to represent McLeod.
In March, the New York Daily news shot video of McLeod waiting in line at a book-signing appearance by Cyrus in Manhattan. "Hold me up. I'm a little bit nervous," said McLeod, shivering in a heavy coat and wool hat.
"It's the first time I've ever, uh, actually been face to face with her," McLeod told the newspaper. "I talk to her a lot but it's kind of like I talk and she responds with pictures. It's just the way we communicate. I'm going to get her some flowers and I'm going to ask her to marry me."