Alec Baldwin to marry 28-year-old girlfriend Hilaria Thomas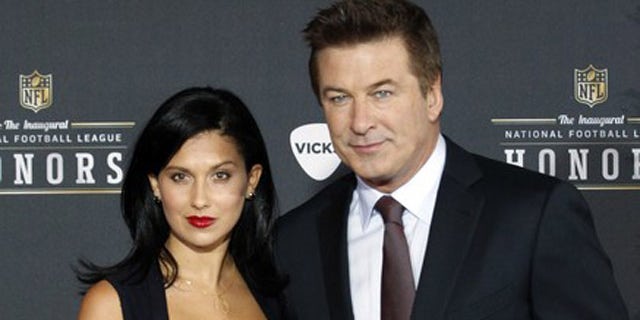 NEW YORK – Alec Baldwin is engaged to his 28-year-old girlfriend Hilaria Thomas, his publicist Matthew Hiltzik announced Monday.
"Alec proposed to Hilaria this weekend & we're all excited 4 the newly engaged couple. AB's birthday's tom'w. Great way 2 celebrate!" Hiltzik said in a tweet.
The "30 Rock" star began dating Thomas, an instructor at New York's Yoga Vida studio, in the spring of 2011.
Baldwin, 53, has credited his yogi girlfriend with helping him adopt a healthier lifestyle.
The bride-to-be has also gushed about how Baldwin has helped her navigate life in the spotlight.
"When we first started dating I refused to read anything. My friends would send me links to articles and I'd just delete them," she told The Daily last September.
"He's always there holding my hand ... He always makes me feel so safe and secure," she said.
It will be the first marriage for Thomas, a native of Spain who spent much of her childhood in Boston.
Baldwin was previously married to actress Kim Basinger, 58, from 1993 to 2002. They have a 16-year-old daughter, Ireland.