Alec Baldwin looking to take Trump impression beyond 'SNL'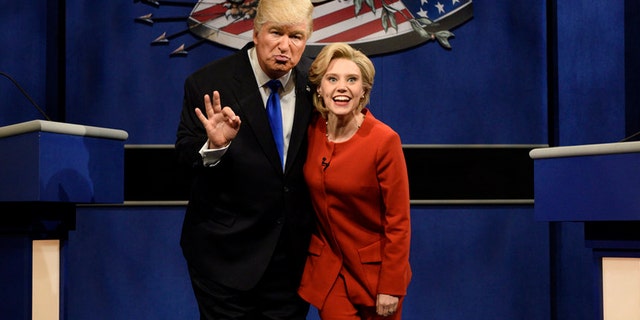 NEWYou can now listen to Fox News articles!
Alec Baldwin has big plans for his Donald Trump act.
The actor told ABC News that he is "in discussions" with other venues for his impression of the president-elect outside of NBC's "Saturday Night Live."
The 58-year-old actor has played Trump on "SNL" since last year. He says he will continue to play Trump on the late-night comedy show while also looking for other opportunities to spoof the incoming Republican president.
Baldwin says he is "not really influencing anybody's political opinions." But he says playing Trump is "one of the most fun things" he's ever done.
Trump is no fan of Baldwin's "SNL" appearances and expressed his distaste on Twitter. He said last month that "the Baldwin impersonation just can't get any worse."
Baldwin's little brother Stephen, who is a Trump supporter, also doesn't find Alec's impression to be funny.
"What do I think about Alec Baldwin's impersonation of Donald Trump and 'SNL' and everything they're doing? I don't want to be a party pooper here, but I don't think it's very funny," Stephen Baldwin said during the election.
Alec Baldwin is also hosting the game show "Match Game" on ABC.
The Associated Press contributed to this report.