Alec Baldwin Attacks Photographers after Obtaining License to Marry Latina Finacee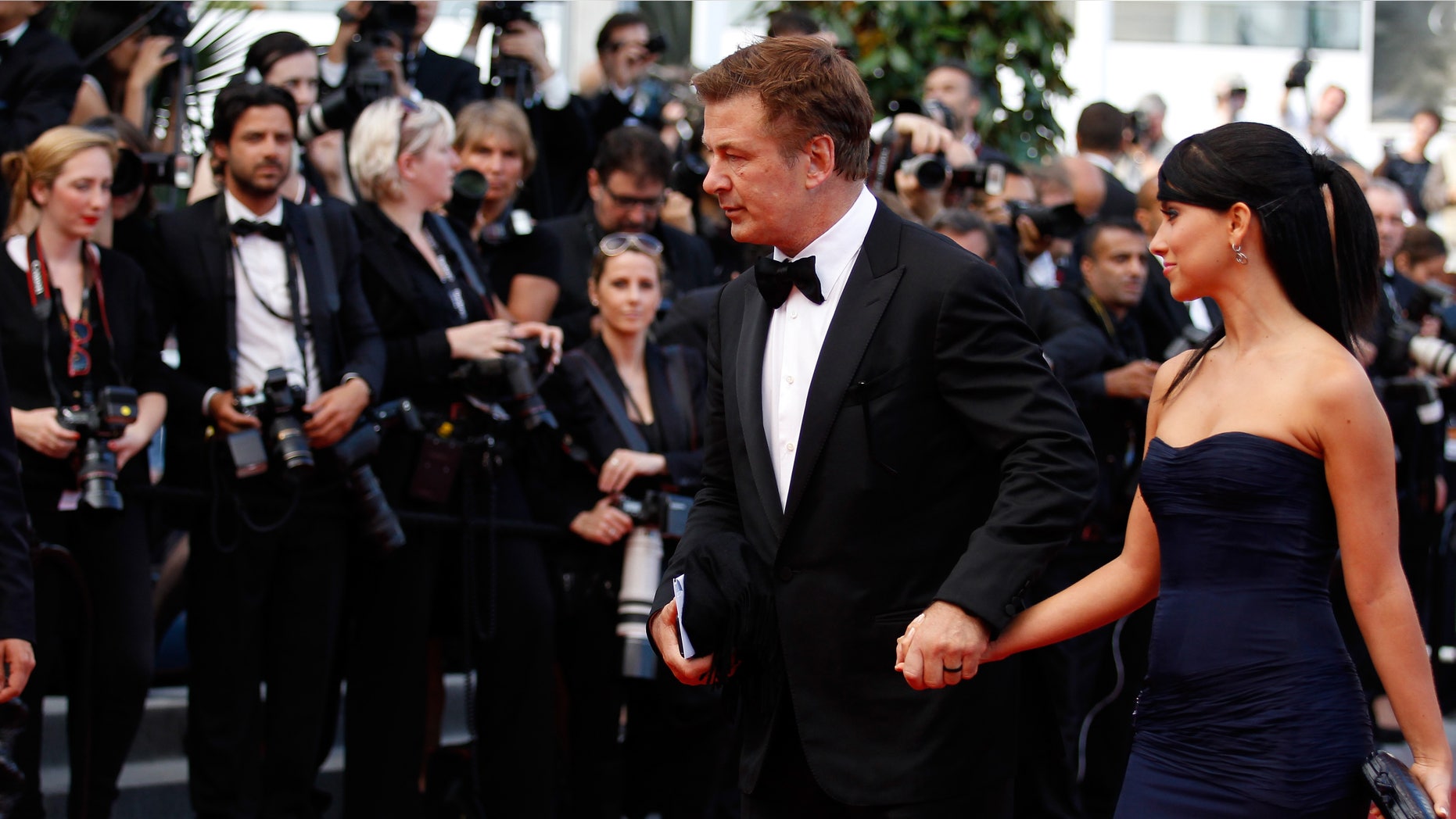 Love has Alec Baldwin doing some wild things.
The "30 Rock" star once again lashed out against a photographer and this time he physically took things into his own hands.
Minutes after obtaining his marriage license to wed his Latina fiancée Hilaria Thomas, Baldwin had a brief encounter with a New York Daily News photographer, who attempted to snap photos of him and Thomas together.
One of the photographers, Marcus Santos, says Baldwin was "looking mad," and kept telling the photogs to "step back."
To that Santos and the rest of the lensmen stepped away from the angry actor, who then grabbed fellow photographer Jefferson Siegel.
"'I said, 'Don't touch him,'" Santos told the New York Daily News. "I knew he was going to attack me. I stepped back, and he kept coming."
Santos said that Baldwin was like a rabid dog.
"He comes after me, starts shoving and punching me — one time, right in the chin," Santos continued. "Then he started shoving me, and pushing me. Then he goes the other way."
This isn't the first time Baldwin lost his cool at the sight of reporters and paparazzi.
In April, TV's funny man said he might be leaving NBC after reporters from the Today show were staking out his apartment, waiting to ambush him and his new fiancée as they left their Manhattan building.
"I think I'm leaving NBC just in time," Baldwin tweeted. "Outside my apt today, alongside the other stalkers from the tabloid press, a crew that identified themselves as being with the Today Show," he wrote.
"No one from NBC contacted me until the Today Show arrived at my apt," he added in a separate tweet. "I haven't appeared on the Today Show in many years. But did they have to camp outside my apt.?
Certainly it feels like Baldwin felt betrayed by his employer.
That same week, Baldwin slammed the New York Daily News on twitter after the publication sent a few reporters to get photos of his much younger Latina fiancée.
Baldwin and Thomas have made headline in the last week after confirming their engagement.
The actor proposed to his 28-year-old yoga instructor girlfriend, while the two were on a romantic weekend getaway.
According to the New York Daily News, the actor popped the question with a square "cut Cartier sparkler that one source described as "huge, very clear, perfect clarity."
"Two reporters from the daily News crashed @HilariThomas' yoga class today to take photos and post pictures," a furious Baldwin tweeted last week.
"Shame on the no-talent trash from the Daily News for invading the privacy of 75 people in a yoga class to take a picture of someone," Baldwin added.
He then expressed his disappointment with the publication, which he once approved of.
"Rest in Peace, the New York Daily News, which once was a good newspaper," Baldwin continued. "Now [they] run the same trash that runs the Post," he added.