Alan Thicke remembered by 1 year after his death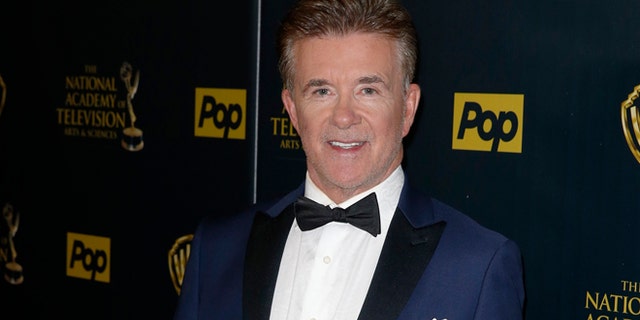 NEWYou can now listen to Fox News articles!
Alan Thicke's memory lives on.
One year after his untimely death, friends and family are paying tribute to the beloved late actor, who died on Dec. 13, 2016, at age 69, after suffering a ruptured aorta while playing hockey with his youngest son, Carter.
The 20-year-old actor-writer tweeted a sweet throwback photo of him and his dad on Wednesday, along with the heartbreaking caption, "It's hard to believe it's been a year. Some days it feels like it was only yesterday and other days it feels like its been years. Nothing can really describe the loss, but I feel you here everyday in my life."
Alan Thicke's Wife and Son Pay Tribute to Late Actor on His Birthday
"I miss my best friend and partner in crime," Carter, Alan's son with ex-wife Gina Tolleson, added. "I love you Pops."
Alan's widow, Tanya Callau Thicke, whom he married in 2005, also remembered her late husband on Twitter.
"It's been 1 year today - how I miss my bestfriend, husband , best companion in all things. The hole in my heart has yet to heal, but I know you are still with me," the 41-year-old actress wrote. "I can't wait to see the path god has planned for me. One day we will be reunited. I love you H ~always & forever , W."
Alan Thicke's Sons Claim in Petition His Wife Threatened 'Tabloid Publicity' Unless They Change Prenup
The Canadian actor was loved by his "Growing Pains" family as well. Alan's TV daughter, Tracey Gold, posted a photo of him and their co-star, Jeremy Miller, from the very last time they saw the sitcom patriarch.
"Missing Alan...hard to believe it's been a year. Didn't know this would be the last time I saw him," she tweeted.
Earlier this year, ET sat down with Carter as he opened up for the first time about the death of his father. The pair were playing hockey together at the Pickwick Gardens ice skating rink in Burbank, California, when Alan collapsed at the rink. He later died at the hospital.
Alan Thicke's 'Growing Pains' Co-Stars Remember Their Last Days With the Beloved TV Dad: 'We Miss Him'
Carter said his father kept up his joking mood that day, even after the ambulance came to the rink to take him to the hospital, and he confirmed that Alan joked with the EMTs, gave him a thumbs-up sign and asked him to take a picture.
"He asked me to take a picture of him in the stretcher and, you know, he's telling all the EMTs to smile and put the thumbs-up, and he was cheery and happy and doing well, so I took the picture and then we were off to the emergency room after that," the actor's son recalled. "That was kind of a moment of relief for me. That's why, obviously, how that day ended was quite a shock."