A+E exec says 'KKK' docu-series was a 'perfect storm of controversy'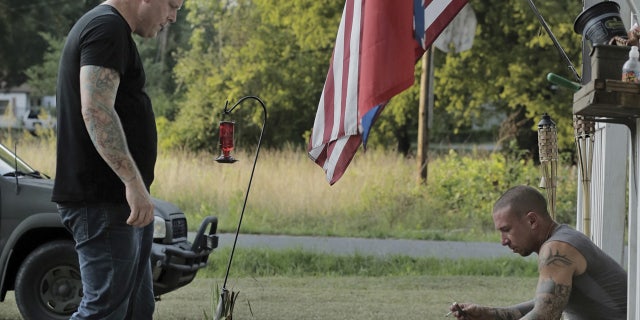 NEWYou can now listen to Fox News articles!
MIAMI — In the wake of its "Escaping the KKK" debacle, A&E is mulling changes to its production guidelines.
An independent investigation continues to look into how the canceled series, formerly known as "Generation KKK," potentially ran afoul of standard documentary practices. But once that report comes in, A+E Networks president-CEO Nancy Dubuc said the company might consider "stricter" production guidelines.
Dubuc addressed the "Escaping the KKK" controversy on Tuesday morning in Miami at the NATPE convention's opening keynote, moderated by Variety managing editor of television Cynthia Littleton.
"We have to take a really close look at making sure that we are more surgical and more tailored in dealing with the production community and our producing partners," Dubuc said. But no decision will be made until the investigation is complete and the company draws its own conclusions.
Last month A&E came under fire for announcing the show, which looked at Klan leaders, and family members who didn't want to be a part of the organization. A&E changed the show's title to appease critics, but then canceled the show after it discovered that some of the show's subjects had been paid to participate. (The show was produced by This Is Just a Test, a production company based in Venice, Calif.)
Dubai said the "KKK" show wound up in a perfect storm of controversy. "There's the combination of us seeing around the corner a theme that was emerging, ending up in a moment in our nation's history none of us were expecting, and then dealing with producers who may or may not have been following documentary protocol," she said.
A&E has found success with other shows that explore different subcultures, including "Born this Way," which won an Emmy, and "Leah Remini: Scientology and the Aftermath."
No surprise, the Scientology show has not been well received by that organization, and Dubuc has been targeted on social media. "My Facebook feed is all anti-Leah," she said. "They must be buying my profile. My friends think it's wild, like, 'what did you do?'"
Also during the wide-ranging conversation, Dubuc addressed the importance of network brands in this new media age, the "arms race" on premium content, and the importance of owning your own content.
The old show licensing model "doesn't work for cable, and broadcast too," anymore, she said. "A lot of companies are turning inward as business models change. We have to be able to control that backend, given the size of these projects… it pains us that we don't own [History's] 'Vikings.'"
On the unscripted front, Dubuc confirmed that A&E has ordered another season of prison series "60 Days In," which will move to a new location. She also lamented the rise in costs for reality TV.
"Costs have risen dramatically over the last five years," she said. "That's not sustainable for even big businesses like us. There needs to be a bigger focus on creative innovation versus business models and cash flow… the repeat model is not holding up in a world of time shifting and SVOD."